Image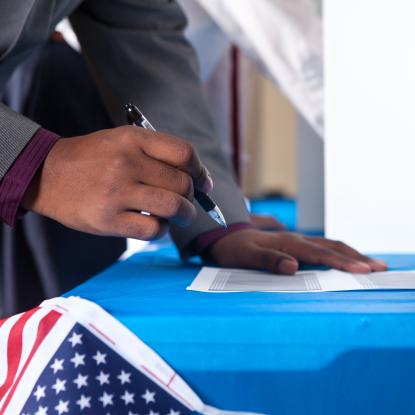 Voting and Elections
Democracy works best when all citizens can vote without barriers and feel confident in election results.
Voting and Elections
Democracy works best when all citizens can vote without barriers and feel confident in election results.
Voting should be accessible for all citizens, no matter where they live, the color of their skin or how much money they make.
To make every vote count, our elections must be safe and accessible so everyone's voice is heard, including those who have served their time and paid their debt to society.    
CLC believes that state and federal policies should uniformly protect the right to vote, promote trust in our elections and boost voter participation across the United States. Through litigation, policy analysis, state-based advocacy and public education, CLC seeks to protect the freedom to vote and build confidence in our election system. 
[Campaign Legal Center] has been leading a nationwide campaign to restore voting rights to the formerly incarcerated.
NBC News
The Latest on Voting and Elections
Voting and Elections Cases and Actions
Campaign Legal Center and co-counsel filed a lawsuit on behalf of several national and Arizona-based organizations alleging that Arizona's new anti-voter law — H.B. 2492 — imposes severe, arbitrary and discriminatory burdens on Arizona voters that undermine their freedom to vote and violate federal law.
Campaign Legal Center (CLC) filed a lawsuit against the Alabama Secretary of State on behalf of Greater Birmingham Ministries (GBM) to seek public records related to lists of purged voters, as well as Alabamians denied the right to vote due to felony convictions under the National Voter Registration Act (NVRA).
Campaign Legal Center (CLC), ACLU Texas, MALDEF, Lawyers Committee for Civil Rights Under Law, and DĒMOS asked a district court to order Secretary of State John B. Scott to produce records responsive to their August and October 2021 records requests seeking information about the state's new voter purge program.  
Every Voter Should Have Access to the Ballot
Combatting State-Level Attacks on the Freedom to Vote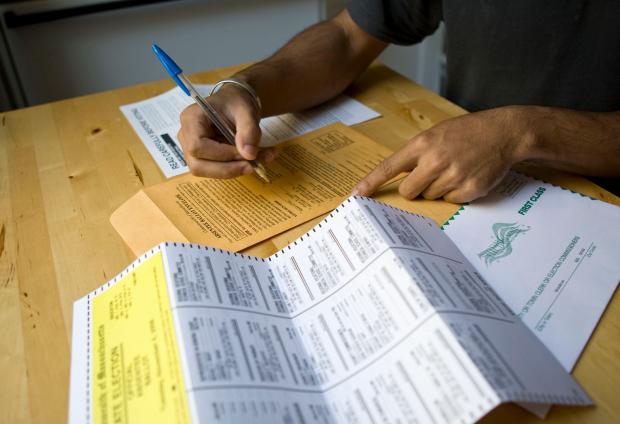 State lawmakers are proposing a record number of anti-voter bills in state legislatures across the country, disproportionately targeting marginalized communities.. CLC is tracking these legislative attacks and fighting back. We've filed suit in states like Georgia and Kansas against new barriers that make it harder for voters to apply to vote by mail. 
Restore Your Vote: CLC Helps People With Past Convictions Know their Rights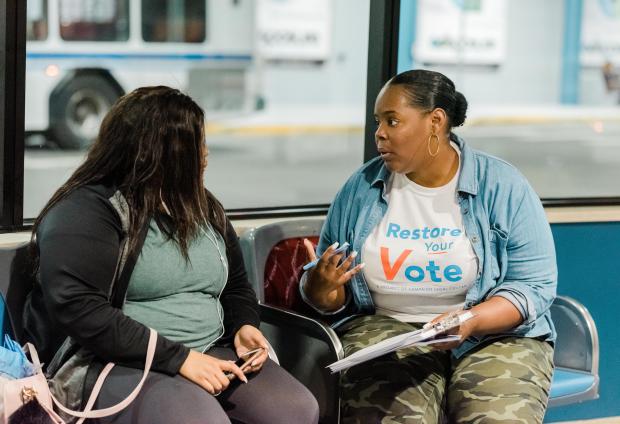 Most states restore the right to vote to people after they complete their sentences. In fact, up to 17 million Americans with past convictions can vote right now - they just don't know it because felony disenfranchisement laws in every state can be confusing. CLC launched a website, RestoreYourVote.org, and an on-the-ground campaign to help people with past convictions in all 50 states know their rights.
Defending Voting Rights in Georgia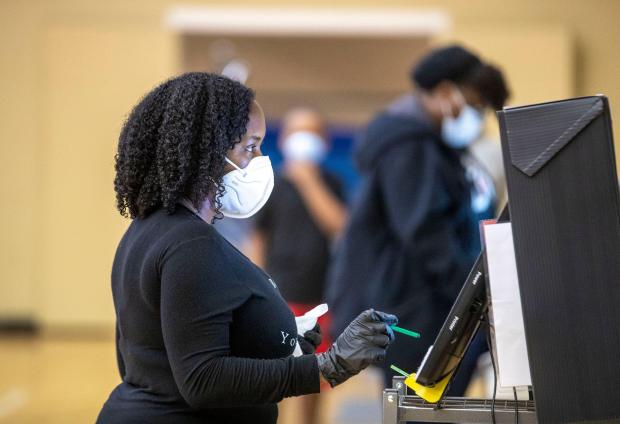 CLC and partner voting rights advocacy groups urged Georgia Secretary of State Brad Raffensperger to institute a series of key reforms to make voting in the January 2021 runoff elections safer during the pandemic.