Campaign Finance
Voters have a right to know which wealthy special interests are spending big money to secretly influence our vote and our government to rig the political system in their favor.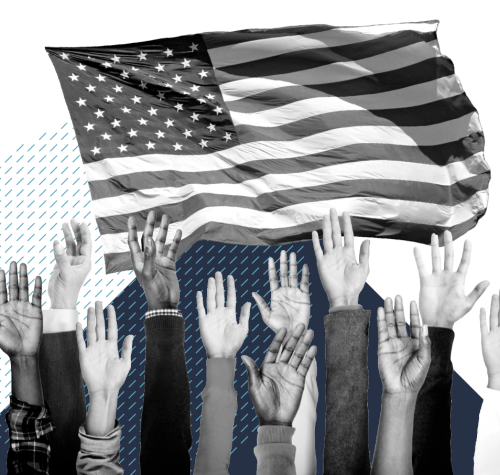 The Latest on Campaign Finance
Ultra Featured Article
Photo by Casey Atkins/Campaign Legal Center
Recent Campaign Finance Cases and Actions
Campaign Legal Center Action sued the Federal Election Commission on behalf of End Citizens United after the FEC dismissed ECU's administrative complaints alleging inappropriate coordination between then-Governor of Florida, Rick Scott, and a super PAC, New Republican, among other campaign finance violations.
Campaign Legal Center (CLC) and Democracy 21 have sued the Federal Election Commission (FEC) for its dismissal of their complaints alleging that former Florida Governor Jeb Bush and Right to Rise Super PAC violated a provision of the Bipartisan Campaign Reform Act (BCRA) that prohibits federal candidates from "establishing, financing, maintaining or controlling" an entity that raises or spends unregulated funds outside of the federal contribution limits and source restrictions.
Campaign Legal Center Action has sued the FEC on behalf of Common Cause Georgia and its Executive Director, Treaunna C. Dennis, for the FEC's dismissal of an administrative complaint detailing illegal and undisclosed contributions during the 2021 runoff election in Georgia. The March 2021 administrative complaint alleged that election-related activities by the nonprofit corporation True the Vote constituted prohibited corporate in-kind contributions to the Georgia Republican Party because its activities were undertaken in coordination and partnership with the party but were neither paid for nor disclosed, in violation of federal campaign finance law.
Government contractors are banned from making political contributions
CLC's work to ensure this protection against pay-to-play is enforced
The First Amendment guarantees every American the right to participate fully in the political process.
The dependence of political candidates on wealthy special interests is a serious flaw in our political system, and makes elected officials responsive to their large donors rather than to the public. The tremendous power of special interest money in politics often drowns out the voice of everyday Americans, threatens our First Amendment freedoms, and erodes the foundations of our entire democracy. To restore fairness to our political system, CLC advocates for passing and enforcing strong campaign finance reforms that help guarantee a democracy responsive to the people.
These reform solutions include placing reasonable limits on funding of campaigns, complete transparency of campaign spending and public financing of elections. CLC helps enact such policies at the state, local and federal levels, and works to ensure that the Federal Election Commission enforces current campaign finance laws. CLC also defends laws that promote the First Amendment's guarantee that every American has the ability to participate in the democratic process.
Displaying 1 - 20 of 2939 Results