Kate Uyeda
Kate Uyeda, Legal Counsel, focuses on securing and expanding ballot access for those detained in our nation's jails through advocacy, litigation, and community education. She works with directly impacted people and community organizers to uncover and dismantle hidden barriers to voting from jail, and to increase ballot access for voters whose democratic voices are diminished by incarceration.
Image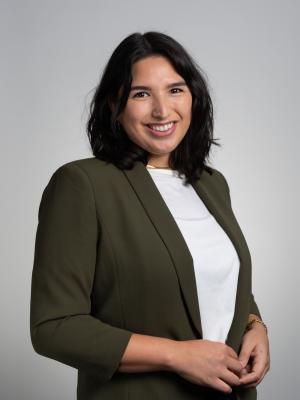 Prior to joining CLC, Uyeda interned with the Brennan Center for Justice, Fair Elections Center, and the ACLU of Tennessee. She also worked in the juvenile justice space, including interning at the Youth Sentencing & Reentry Project and working for two semesters in her law school's Youth Opportunity Clinic, during which she was a recipient of the Carl J. Ruskowski Clinical Legal Education Award. While in law school, she also helped to found Vanderbilt Law School's Social Justice Reporter, which launched in 2022.
Kate graduated from Vanderbilt Law School (J.D., 2022) and University of California, Berkeley (B.S.; B.A. 2015). She joined CLC in 2022. Kate is admitted to practice law in Tennessee, the U.S. District Court for the Middle District of Tennessee, and the District of Columbia.