Voting and Elections
In our elections, every voice must be heard, and every vote must count. Voting should be accessible for all citizens, and our laws should promote participation in our democracy and instill trust in our elections.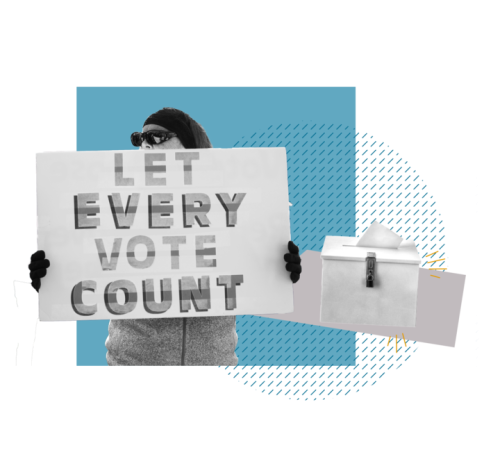 CLC seeks to protect and expand access to voting and instill trust in our elections.
CLC fights in court anti-voter laws that target Black voters, voters of color, and voters with disabilities.  CLC advocates to restore voting rights for Americans with past felony convictions, and advocates for state and federal policies that improve and protect in-person voting access and voter registration.  
CLC also builds confidence in our election processes at the state and federal levels, including updating the Electoral Count Act to strengthen the guardrails surrounding the Electoral College process. CLC supports policies to bolster protections and streamline the process for the election workers and poll workers who keep our elections safe and secure.   
The Latest on Voting and Elections
Ultra Featured Article
Photo by Casey Atkins/Campaign Legal Center
In a Victory for Checks and Balances, Supreme Court Rejects the Radical Independent State Legislature Theory
Voters should have an equal voice in our democracy.
Explore all content related to our voting and elections work
Displaying 1 - 20 of 1693 Results