Image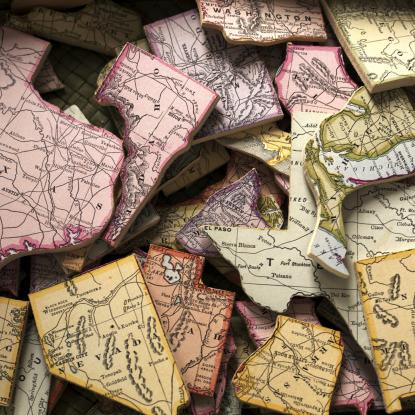 Redistricting
Every voice should be heard and every vote should count equally
Redistricting
Every voice should be heard and every vote should count equally
Democracy works best when our voting maps are fairly drawn on a nonpartisan basis to ensure that Americans can participate equally in the election of their representatives.
 Unfortunately, incumbents often rig the system to benefit themselves, their party and special interest supporters, manipulating voting maps to dictate the outcome of elections.  Two sources of discrimination in voting maps are partisan gerrymandering and electoral systems that under-represent people of color. The result is  dysfunction,  mistrust and  public policies  that  ignore  the will of the people. 
CLC advances and supports legal cases that address redistricting violations. CLC is also on the front lines in the fight for fair redistricting practices in the states, and continues to promote voters' rights to fair districts nationwide.
We relied on CLC for advice on redistricting reform, and CLC's insight and expertise, not to mention moral support, kept us on the right track, giving us the support we needed to keep going.
Nancy Wang, Executive Director, Voters Not Politicians
The Latest on Redistricting
Redistricting Cases and Actions
Campaign Legal Center (CLC) is advocating to reinforce the role that Section 2 of the Voting Rights Act (VRA) plays in blocking redistricting plans that discriminatorily dilute the ability of voters of color to equally participate in the political process.
The Mandan, Hidatsa and Arikara Nation and individual Native voters are seeking to defend the North Dakota State House subdistrict that encompasses the Tribe's Reservation. The district protects tribal citizens' right to fair representation and was required by the Voting Rights Act.
This case is a challenge to Maryland's state legislative redistricting plan, arguing that the plan is an extreme partisan gerrymander that violates the Maryland Constitution. CLC filed an amicus brief discussing the harms of partisan gerrymandering and advocating that the Maryland Court of Appeals rule that partisan gerrymandering is unconstitutional.
Ethics in Redistricting: How To Ensure a Fair, Open, and Accessible Process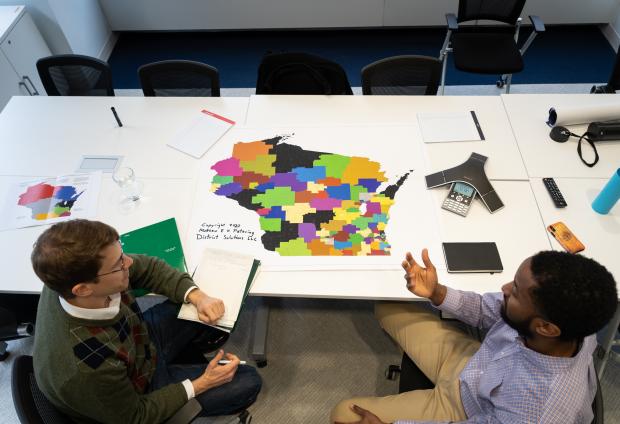 To create voting maps that truly allow every person's vote to count fairly, redistricting commissions should play a key role. A CLC report, written in collaboration with the League of Women Voters, highlights how strong ethics provisions for commissions enhances the redistricting process.
Majority of Americans Want Independent Redistricting Commissions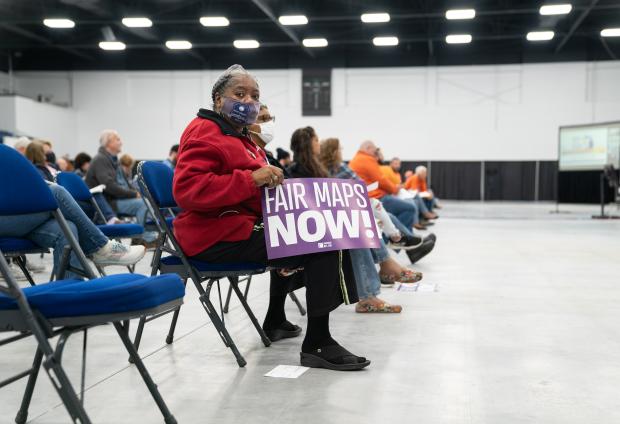 A strong majority (60%) of Democrats, Independents and Republicans support the creation of independent redistricting commissions to take voting map drawing out of the hands of self-interested politicians.
Designing Independent Redistricting Commissions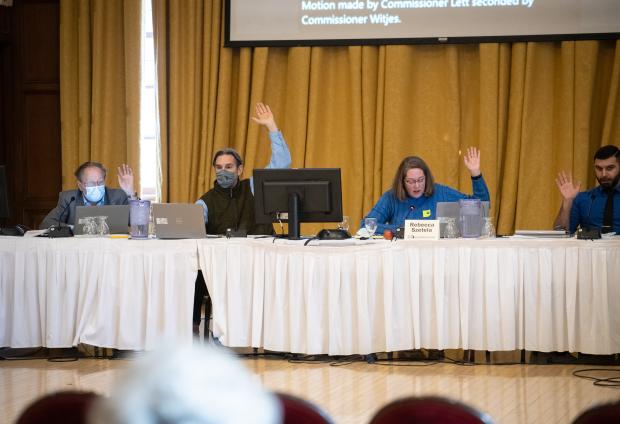 Though redistricting has always been a problem in American politics, the outsized role of partisanship in the redistricting process has received unprecedented attention across the nation since 2010.  We want to arm legislators, good government advocates and activists with the knowledge needed to design an independent redistricting commission for state legislative or congressional districts.
Quite simply, gerrymandering must be terminated, and the sooner the better.
Arnold Schwarzenegger, former governor of California