Image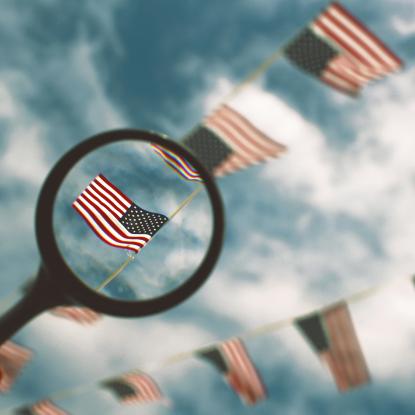 Democracy Decoded
A Podcast by Campaign Legal Center
Democracy Decoded
A Podcast by Campaign Legal Center
Why does American Democracy look the way it does today and how can we make it more responsive to the people it was formed to serve? "Democracy Decoded", a podcast by Campaign Legal Center, examines our government and discusses innovative ideas that could lead to a stronger, more transparent, accountable and inclusive democracy. Host Simone Leeper speaks with experts from across the political spectrum and takes a deep dive into the forces fueling our elections, not just in our nation's capital but at all levels of government. 
Subscribe now using your favorite podcast app, such as Apple Podcasts.
About the host:
Simone Leeper litigates a wide range of redistricting-related cases at CLC, challenging gerrymanders and advocating for election systems that guarantee all voters an equal opportunity to influence our democracy. Prior to arriving at CLC, Simone was a law clerk in the office of Senator Ed Markey and at the Library of Congress, Office of General Counsel. She received her J.D. cum laude from Georgetown University Law Center in 2019 and a bachelor's degree in political science from Columbia University in 2016. 
About CLC: 
Democracy Decoded is a production of Campaign Legal Center, a nonpartisan nonprofit organization which advances democracy through law at the federal, state and local levels, fighting for every American's right to responsive government and a fair opportunity to participate in and affect the democratic process.