Shanna Ports
Shanna is senior legal counsel on CLC's campaign finance team, which seeks to advance transparency and accountability in our political system using a variety of legal strategies.
Image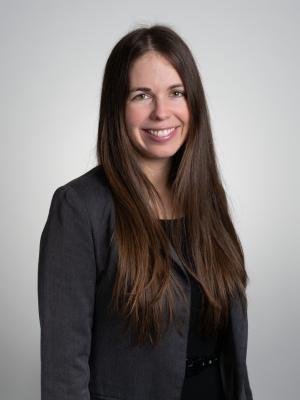 Immediately prior to joining CLC, Shanna was in private practice as a campaign finance attorney.  She advised clients on federal and state campaign finance laws and engaged in litigation against the Federal Election Commission on their behalf.  Before that, Shanna was an attorney in the Federal Election Commission's Enforcement Division, where she investigated complaints and advised the Commission on complex legal issues.
Shanna received her law degree from William & Mary Law School (J.D. 2013, Order of the Coif), where she was an election law fellow and on the executive board of the law review.  She earned her undergraduate degree at SUNY Geneseo (B.A. 2010, summa cum laude), where she headed a campus organization dedicated to advocating for publicly financed elections.  After law school, Shanna clerked on the U.S. Court of Appeals for the Eleventh Circuit.  She is admitted to practice in the District of Columbia and the Commonwealth of Virginia.  Shanna joined CLC in November 2022.