Campaign Finance
Voters have a right to know which wealthy special interests are spending big money to secretly influence our vote and our government to rig the political system in their favor.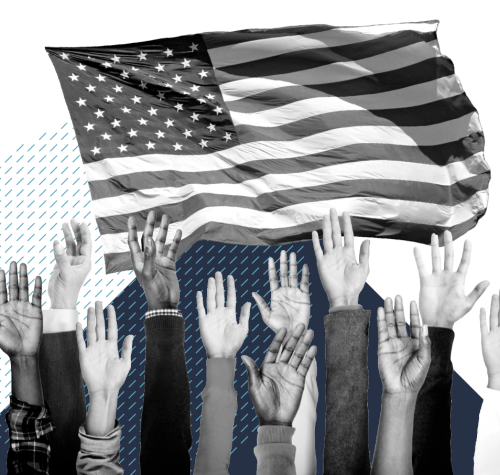 The Latest on Campaign Finance
Recent Campaign Finance Cases and Actions
CLC has joined a case defending a City of San Francisco disclosure law that requires certain campaign ads to include disclaimers listing the ad's sponsor and the sponsor's top contributors, enacted through referendum to ensure city voters receive immediate information about who is financing the election messages they see.
CLC has joined a case defending a Wyoming law requiring political groups to disclose their "electioneering communications" in state elections — including the contributors who funded their campaign ads — to protect voters' right to know which special interests are attempting to influence their votes and enable them to make informed decisions at the polls. 
CLC has sued the FEC for its dismissal of CLC's July 2020 administrative complaint alleging that then-President Trump's 2020 presidential campaign committee (and an associated joint fundraising committee) violated federal campaign finance transparency requirements by routing hundreds of millions of dollars in campaign spending through intermediaries without disclosing the ultimate payees. 
Government contractors are banned from making political contributions
CLC's work to ensure this protection against pay-to-play is enforced
The First Amendment guarantees every American the right to participate fully in the political process.
The dependence of political candidates on wealthy special interests is a serious flaw in our political system, and makes elected officials responsive to their large donors rather than to the public. The tremendous power of special interest money in politics often drowns out the voice of everyday Americans, threatens our First Amendment freedoms, and erodes the foundations of our entire democracy. To restore fairness to our political system, CLC advocates for passing and enforcing strong campaign finance reforms that help guarantee a democracy responsive to the people.
These reform solutions include placing reasonable limits on funding of campaigns, complete transparency of campaign spending and public financing of elections. CLC helps enact such policies at the state, local and federal levels, and works to ensure that the Federal Election Commission enforces current campaign finance laws. CLC also defends laws that promote the First Amendment's guarantee that every American has the ability to participate in the democratic process.
Displaying 21 - 40 of 2880 Results