Valencia Richardson
Valencia's work focuses on addressing local-level election compliance under the Voting Rights Act in the Deep South.
Image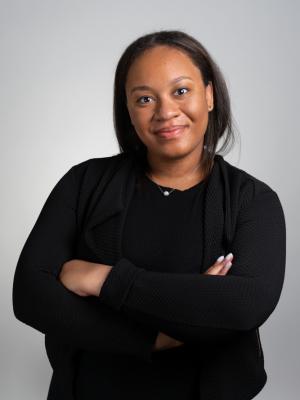 Prior to joining CLC, Valencia was a voting rights organizer and activist. Before law school, Valencia was a Fulbright grantee to Mexico and a student voting rights organizer for the Andrew Goodman Foundation, for which she served as a board member. She is the author of a nonfiction book, "Young and Disaffected," and published "Voting While Poor: Reviving the Twenty-Fourth Amendment and Eliminating the Modern-Day Poll Tax" in the Georgetown Journal on Poverty Law and Policy. Valencia has litigated various voting rights cases in state and federal court, including Pascua Yaqui v. Rodriguez, Pettaway v. Galveston County, as well as Aguilar v. Yakima County, the first case litigated under the Washington Voting Rights Act.  
Valencia is a graduate of Georgetown University Law Center (J.D.,  2020) and Louisiana State University (B.A., 2016). She is admitted to practice law in the District of Columbia, Louisiana and the Western District of Louisiana. Valencia Richardson joined CLC in August 2020 as an Equal Justice Works Fellow.