Danielle Lang
Danielle Lang joined CLC in October 2015. Danielle litigates a wide range of voting rights and redistricting matters before federal courts from the district court to the Supreme Court, including groundbreaking cases like the challenge to Texas' strict voter ID law.
Image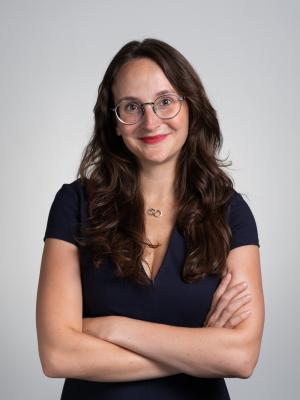 Danielle also has an active amicus practice before the Supreme Court and other federal courts.
Danielle presents at conferences nationwide and conduct trainings on federal voting rights law through the Voting Rights Institute, a project of CLC, the American Constitution Society and Georgetown Law. She is frequently quoted in national news publications, including The New York Times, Los Angeles Times, and CNN.
Previously, Danielle served as a Skadden Fellow in the Employment Rights Project of Bet Tzedek Legal Services in Los Angeles, where she represented low-wage immigrant workers in wage and hour, discrimination and human trafficking matters. From 2012 to 2013, Danielle clerked for Judge Richard A. Paez on the U.S. Court of Appeals for the Ninth Circuit. Danielle is a 2012 graduate of Yale Law School, where she served as executive editor of the Yale Law and Policy Review and was awarded the Michael Egger Prize for the best student note on current social problems in the Yale Law Journal, and a 2008 graduate of New York University, where she earned a B.A. with honors in European Studies.
Danielle is a member of the District of Columbia, New York and California bars, as well as the bars of the U.S. Supreme Court, the U.S. Court of Appeals for the Fifth Circuit, Ninth Circuit, and Eleventh Circuit and the U.S. District Court for the Central District of California.