Danielle Lang
Danielle leads CLC's voting rights team dedicated to safeguarding the freedom to vote. She litigates in state and federal courts from trial to the Supreme Court, and advocates for equitable and meaningful voter access at all levels of government.
Image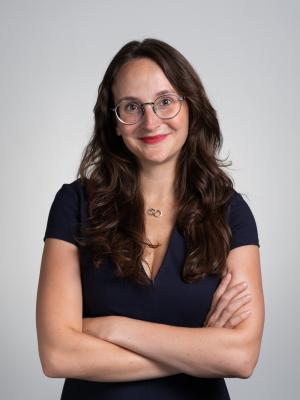 Danielle has worked as a civil rights litigator her entire career. At CLC, she has led litigation against Texas's racially discriminatory voter ID law, Florida's modern-day poll tax for rights restoration, Arizona's burdensome registration requirements, North Dakota's voter ID law targeting Native communities, and numerous successful challenges to signature match policies for absentee ballots. Previously, Danielle served as a Skadden Fellow in the Employment Rights Project of Bet Tzedek Legal Services in Los Angeles, where she represented low-wage immigrant workers in wage and hour, discrimination, and human trafficking matters. From 2012 to 2013, Danielle clerked for Judge Richard A. Paez on the U.S. Court of Appeals for the Ninth Circuit.  
Danielle is a 2012 graduate of Yale Law School and a 2008 graduate of New York University, where she earned a bachelor's degree with honors in European studies. Danielle is a member of the District of Columbia, New York and California bars, as well as the bars of the U.S. Supreme Court, the U.S. Court of Appeals for the Fifth Circuit, Sixth Circuit, Ninth Circuit and Eleventh Circuit, and the U.S. District Courts for the District of Columbia and the Central District of California. She joined Campaign Legal Center in 2015. 
Explore all content related to Danielle Lang