Voting and Elections
In our elections, every voice must be heard, and every vote must count. Voting should be accessible for all citizens, and our laws should promote participation in our democracy and instill trust in our elections.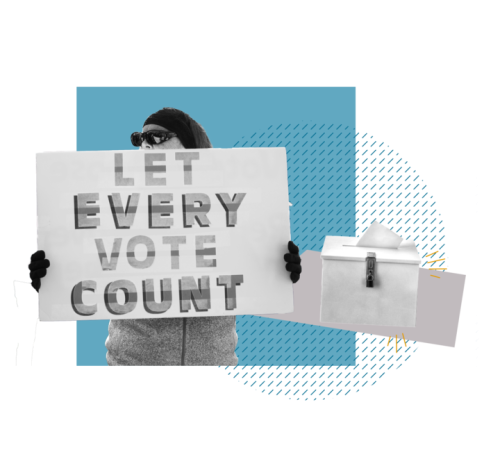 The Latest on Voting and Elections
Ultra Featured Article
Photo by Casey Atkins/Campaign Legal Center
In a Victory for Checks and Balances, Supreme Court Rejects the Radical Independent State Legislature Theory
Voters should have an equal voice in our democracy.
Voting should be accessible for all citizens, no matter where they live, the color of their skin or how much money they make.
To make every vote count, our elections must be safe and accessible so everyone's voice is heard, including those who have served their time and paid their debt to society. Black Americans and communities of color, in particular, have historically been and continue to be excluded from participating in the democratic process.
CLC believes that state and federal policies should uniformly protect the right to vote, promote trust in our elections and boost voter participation across the United States. Through litigation, policy analysis, state-based advocacy and public education, CLC seeks to protect the freedom to vote and build confidence in our election system.