Jonathan Diaz
Jonathan joined CLC as Legal Counsel, Voting Rights in 2018. His work focuses on increasing access to the right to vote for all Americans.
Image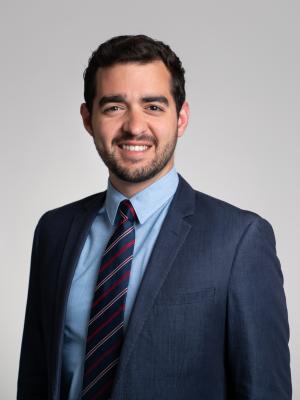 Jonathan litigates voting rights cases in federal courts across the United States, challenging state laws and policies that deny, abridge, or otherwise burden the right to vote. He has served as counsel for plaintiffs in numerous cases, including Jones v. DeSantis, challenging Florida's practice of denying voting rights restoration to citizens with past felony convictions who have outstanding legal debt they can't afford to pay, Fair Fight Action v. Raffensperger, challenging a number of deficiencies in Georgia's electoral system that burden voters—particularly voters of color, Common Cause R.I. v. Gorbea, challenging Rhode Island's requirement that voters obtain two witness signatures or a notary stamp to vote absentee during the COVID-19 pandemic, League of Women Voters of Pennsylvania v. Boockvar, challenging Pennsylvania's practice of rejecting ballots on the basis of signature matching without providing voters with notice and an opportunity to cure procedural signature-related deficiencies, League of Women Voters of Minnesota v. Simon, challenging Minnesota's requirement that voters have their absentee ballot witnessed by another registered Minnesota voter, and Memphis A. Phillip Randolph Institute v. Hargett and Lichtenstein v. Hargett, challenging a series of Tennessee laws that limit access to absentee voting.
Jonathan also advocates for laws and policies to improve ballot access and create a democracy that works for all Americans, and represents CLC in voting rights and democracy reform coalitions, including as an advisor to All Voting is Local. He also frequently provides public education and media commentary on voting rights issues on behalf of CLC and was a CNN Election Law Analyst for the 2020 election cycle. 
Prior to joining CLC, Jonathan was a litigation associate in the New York office of Jenner & Block LLP, where he litigated a variety of civil and criminal matters. 
Jonathan received his J.D. from Harvard Law School in 2016, where he worked as a student attorney in the Cyberlaw Clinic at the Berkman-Klein Center for Internet and Society and as a policy fellow at the National Hispanic Media Coalition in Washington, DC. He earned his Bachelor of Business Administration magna cum laude from the University of Miami in 2013, where he majored in Legal Studies and minored in Motion Pictures and Modern Languages & Literatures. 
Jonathan was born and raised in Florida. He is a member of the New York and District of Columbia bars, and is admitted to practice in the U.S. District Court for the District of Columbia, the U.S. Courts of Appeals for the Sixth and Eleventh Circuits, and the United States Supreme Court.