Jonathan Diaz
Jonathan Diaz advocates for laws and policies that expand the freedom to vote for all Americans, and coordinates CLC's relationships with national, state, and local voting rights partners.
Image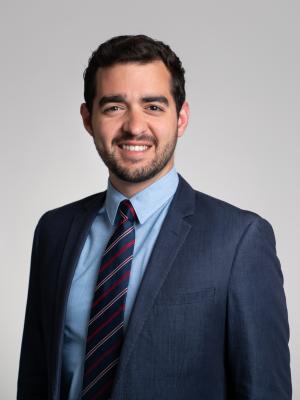 Jonathan helps lead CLC's work on combatting election manipulation and participates on behalf of CLC on a number of democracy reform coalitions, coordinating CLC's work with partner organizations at the national, state and local levels. He also litigates voting rights cases across the United States, including VoteAmerica v. Raffensperger (N.D.Ga.), LUCHA v. Fontes (D.Ariz.), and Raysor v. Lee (N.D.Fla./11th Cir./SCOTUS). Jonathan frequently provides commentary on voting rights and election law issues in the media; he has been quoted in publications including the New York Times, Miami Herald, and ProPublica, and has appeared on Univision, NPR, and CNN, where he was an election law analyst during the 2020 election cycle.
Before joining CLC in 2018, Jonathan was a litigation associate in the New York office of Jenner & Block, LLP. He is a graduate of Harvard Law School (J.D.) and the University of Miami (B.B.A.). He is admitted to practice law in New York and the District of Columbia, and is a member of the bars of the U.S. District Court for the District of Columbia, the U.S. Courts of Appeals for the Sixth and Eleventh Circuits, and the Supreme Court of the United States.