Jonathan Diaz
Jonathan joined CLC as an attorney on the voting rights team in 2018. His work focuses on increasing access to the ballot and lowering burdens on voting for all Americans.
Image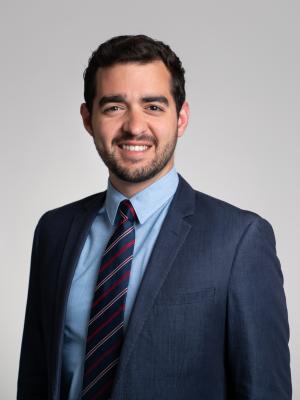 Jonathan advocates for laws and policies at the federal, state, and local level to create a more transparent, accessible, and inclusive democracy. He also litigates voting rights cases in courts across the United States, challenging state laws and policies that deny, abridge, or otherwise burden the right to vote. 
Jonathan has served as counsel for plaintiffs in numerous cases, including Jones v. DeSantis (challenging Florida's pay-to-vote system for returning citizens), VoteAmerica v. Raffensperger (challenging Georgia's restrictions on civic organizations' ability to distribute absentee ballot applications), and Common Cause R.I. v. Gorbea (challenging Rhode Island's witness or notary requirements for absentee ballots during the COVID-19 pandemic).
He also frequently provides media commentary on voting rights issues on behalf of CLC. He has been quoted in publications including the New York Times, the Miami Herald, and ProPublica, and has appeared on Univision, NPR, and CNN, where he was an Election Law Analyst for the 2020 election cycle. 
Prior to joining CLC, Jonathan was a litigation associate in the New York office of Jenner & Block LLP, where he litigated a variety of civil and criminal matters. He received his J.D. from Harvard Law School and earned his undergraduate degree magna cum laude from the University of Miami.
Jonathan was born and raised in Florida. He is a member of the New York and District of Columbia bars, and is admitted to practice in the U.S. Supreme Court, the U.S. Courts of Appeals for the Sixth and Eleventh Circuits, and the U.S. District Court for the District of Columbia.