Elizabeth Shimek
Elizabeth is a member of CLC's Campaign Finance team, working with state and local partners to develop and advocate for campaign finance reforms that lift the voices of voters and lead to a more transparent and accountable democracy.
Image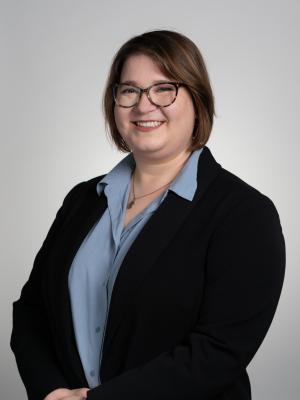 Prior to joining CLC, Elizabeth worked as Chief of Staff for Wisconsin State Representative Greta Neubauer, where she worked with policymakers and stakeholders to develop innovative public policy, increase public engagement in the legislative process, and push back against efforts to undermine our democratic systems. Elizabeth has served as an advisor to state-level political campaigns and caucuses and previously worked as an attorney specializing in political and government law at Maistelman & Associates in Milwaukee, Wisconsin.
Elizabeth graduated from the University of Wisconsin Law School in 2015 and received her undergraduate degree magna cum laude from Lawrence University in 2012. She is admitted to practice law in Wisconsin, the District of Columbia, and the U.S. District Courts for the Eastern District and Western District of Wisconsin. Elizabeth joined CLC in 2022.
Explore all content related to Elizabeth Shimek