Delaney Marsco
Delaney Marsco works on CLC's ethics watchdog and policy reform efforts at all levels of government. Her work helps hold public officials accountable to the voters and shapes stronger ethics rules and laws across the country.
Image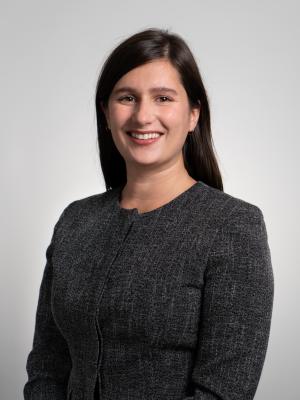 Delaney's work encompasses a wide range of ethics issues, including congressional stock trading reform and conflicts of interest in the federal executive branch. Her watchdog work has led to numerous investigations into ethics violations by members of Congress and senior executive branch appointees, and her expertise is regularly relied on for ethics reform legislation. Delaney's expert analysis has been featured in national print news publications, including The Washington Post, The New York Times and the Wall Street Journal, and she has appeared on television and radio programs on CNBC, C-SPAN and NPR. Prior to joining CLC, Delaney was an associate in Goldman Sachs's financial crime compliance division, where she created, tested and administered firm-wide electronic surveillances. 
Delaney graduated cum laude from The Ohio State University Moritz College of Law in 2015 and received her undergraduate degree summa cum laude from the State University of New York at Buffalo in 2012. She is admitted to practice law in the District of Columbia and New York. She joined CLC in 2018.