Image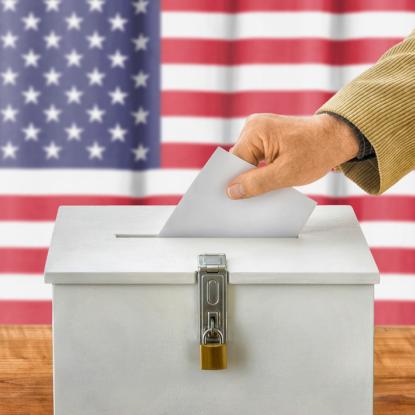 Voting Rights
Democracy works best when all citizens can vote without barriers.
Voting Rights
Democracy works best when all citizens can vote without barriers.
Voting should be accessible for all citizens, no matter where they live, the color of their skin or how much money they make.
To make every vote count, we need a system that is free and fair to ensure that everyone's voice is heard, including those who have served their time and paid their debt to society.    
CLC believes that state and federal policies should uniformly protect the right to vote and promote voter participation across the United States. Through litigation, policy analysis, state-based advocacy and public education, CLC seeks to protect the right to vote and expand access to the ballot.   
 

Voting during COVID-19: Voters should not have to choose between public health and participating in democracy

 
[Campaign Legal Center] has been leading a nationwide campaign to restore voting rights to the formerly incarcerated.
NBC News
The Latest on Voting Rights
Voting Rights Cases and Actions
Campaign Legal Center (CLC) is fighting to require states that use signature match policies to examine mail-in or absentee ballots also have "notice and cure" procedures so that voters' ballots aren't rejected due to perceived penmanship issues. Amid the COVID-19 pandemic, this issue has gained urgency as more voters choose to use mail-in ballots.
Campaign Legal Center Action (CLCA) sued Texas Gov. Greg Abbott over his last-minute order prohibiting counties from providing more than one location where voters can drop off their mail-in ballots in the lead up to Election Day 2020.
Members of the Pascua Yaqui Tribe in Arizona lack access to safe early voting options. Yaqui voters must now travel 2-3 hours roundtrip by public bus just to vote at the nearest early voting site. CLC is assisting the Tribe to secure a safe early voting site before this fall's election.
Every Eligible Voter Should Have Access to the Ballot