Image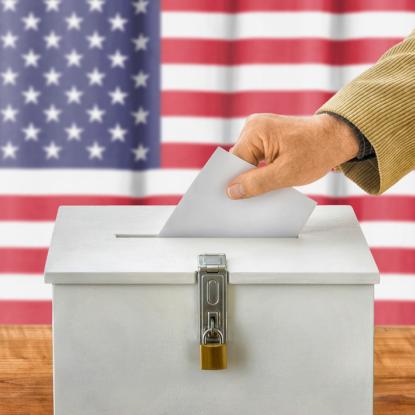 Voting Rights
Democracy works best when all citizens can vote without barriers.
Voting Rights
Democracy works best when all citizens can vote without barriers.
Voting should be accessible for all citizens, no matter where they live, the color of their skin or how much money they make.
To make every vote count, we need a system that is free and fair to ensure that everyone's voice is heard, including those who have served their time and paid their debt to society.    
CLC believes that state and federal policies should uniformly protect the right to vote and promote voter participation across the United States. Through litigation, policy analysis, state-based advocacy and public education, CLC seeks to protect the right to vote and expand access to the ballot. 
[Campaign Legal Center] has been leading a nationwide campaign to restore voting rights to the formerly incarcerated.
NBC News
The Latest on Voting Rights
Voting Rights Cases and Actions
In light of the global coronavirus pandemic, CLC's efforts to expand ballot access have taken on renewed urgency as national, state and local voters seek answers on how elections can proceed safely and securely.
Yakima County uses a voting system that consistently prevents its Latino residents from electing their preferred candidates to the County Commission. CLC notified the County Commission that this system violates the Washington Voting Rights Act, and called on the commission to adopt ranked-choice voting instead.
A coalition of civil rights groups and religious organizations are challenging numerous deficiencies in Georgia's electoral system that impose serious burdens on the right to vote for eligible Georgians. These obstacles particularly impact Georgia's residents of color, severely limiting Georgia's ability to conduct free and fair elections. CLC represents the plaintiff organizations in challenging Georgia's electoral system under the U.S. Constitution.
Every Eligible Voter Should Have Access to the Ballot