Image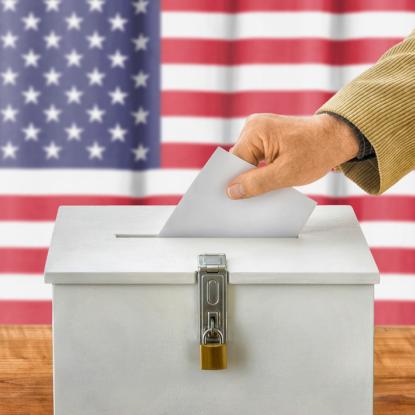 Voting Rights
Democracy works best when all citizens can vote without barriers.
Voting Rights
Democracy works best when all citizens can vote without barriers.
Voting should be accessible for all citizens, no matter where they live, the color of their skin or how much money they make.
To make every vote count, we need a system that is free and fair to ensure that everyone's voice is heard, including those who have served their time and paid their debt to society.    
CLC believes that state and federal policies should uniformly protect the right to vote and promote voter participation across the United States. Through litigation, policy analysis, state-based advocacy and public education, CLC seeks to protect the right to vote and expand access to the ballot. 
[Campaign Legal Center] has been leading a nationwide campaign to restore voting rights to the formerly incarcerated.
NBC News
The Latest on Voting Rights
Voting Rights Cases and Actions
In 2021, Georgia passed a new elections law that severely limits the ability of third parties to provide voters with assistance requesting, obtaining and submitting absentee ballot applications. CLC represents several organizations who distribute absentee ballot applications in challenging this burdensome and unnecessary law.
State lawmakers are proposing a record number of anti-voter bills in state legislatures across the country. These bills come in many forms and disproportionately target marginalized communities. CLC is actively working with state and local stakeholders to limit their impact through legal action, legislative advocacy and public education.
CLC filed suit against the sheriff and recorder's offices in Apache County, Arizona for failing to respond to multiple rounds of CLC's records requests. These requests sought information on jail voting procedures in Arizona.
Every Voter Should Have Access to the Ballot