Image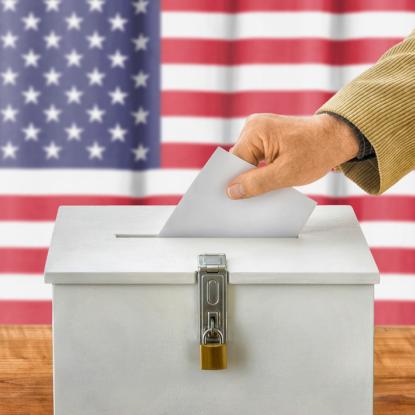 Voting Rights
Democracy works best when all citizens can vote without barriers.
Voting Rights
Democracy works best when all citizens can vote without barriers.
Voting should be accessible for all citizens, no matter where they live, the color of their skin or how much money they make.
To make every vote count, we need a system that is free and fair to ensure that everyone's voice is heard, including those who have served their time and paid their debt to society.    
CLC believes that state and federal policies should uniformly protect the right to vote and promote voter participation across the United States. Through litigation, policy analysis, state-based advocacy and public education, CLC seeks to protect the right to vote and expand access to the ballot. 
[Campaign Legal Center] has been leading a nationwide campaign to restore voting rights to the formerly incarcerated.
NBC News
Voting Rights Cases and Actions
CLC is suing to suspend enforcement of Minnesota's law requiring a third-party witness signature for voting by mail. This law threatens Minnesotans' right to vote safely during the COVID-19 pandemic and imposes irrational restrictions on who can serve as a witness.
CLC is challenging New Jersey's policy of rejecting mail-in ballots under an error-prone signature verification process without first informing voters there is a problem with their ballot or giving them an opportunity to fix it and have their vote count.
CLC is challenging Texas's strict limitations on who can vote absentee even during the pendency of the COVID-19 crisis, which force voters to choose between jeopardizing their health by voting in person or not voting at all.
Every Eligible Voter Should Have Access to the Ballot