Image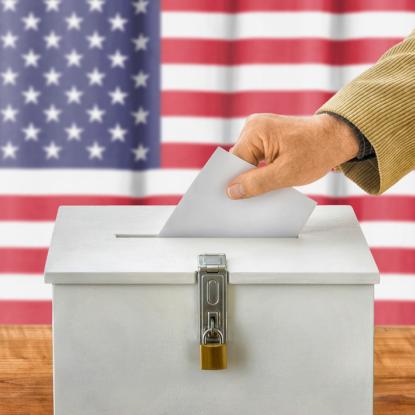 Voting Rights
Democracy works best when all citizens can vote without barriers.
Voting Rights
Democracy works best when all citizens can vote without barriers.
Voting should be accessible for all citizens, no matter where they live, the color of their skin or how much money they make.
To make every vote count, we need a system that is free and fair to ensure that everyone's voice is heard, including those who have served their time and paid their debt to society.    
CLC believes that state and federal policies should uniformly protect the right to vote and promote voter participation across the United States. Through litigation, policy analysis, state-based advocacy and public education, CLC seeks to protect the right to vote and expand access to the ballot. 
[Campaign Legal Center] has been leading a nationwide campaign to restore voting rights to the formerly incarcerated.
NBC News
The Latest on Voting Rights
Voting Rights Cases and Actions
Congress should pass and President Biden should sign into law the John Lewis Voting Rights Advancement Act. This bill would ensure that attempts to create barriers to voting that discriminate against voters based on race, color or national origin get federal review, so we all have an equal say in our future. 
Congress should pass and President Biden should sign into law the Freedom to Vote Act. This sweeping, transformative bill would make the promise of democracy more real for us all by increasing Americans' access to the freedom to vote, curbing gerrymandering and improving the functionality of the Federal Election Commission (FEC) and transparency in political campaign spending. 
Campaign Legal Center Action (CLCA) filed an amicus brief in support of campaign workers and supporters of a 2020 presidential campaign invoking their rights to be free from political intimidation.
Every Voter Should Have Access to the Ballot
Combatting State-Level Attacks on the Freedom to Vote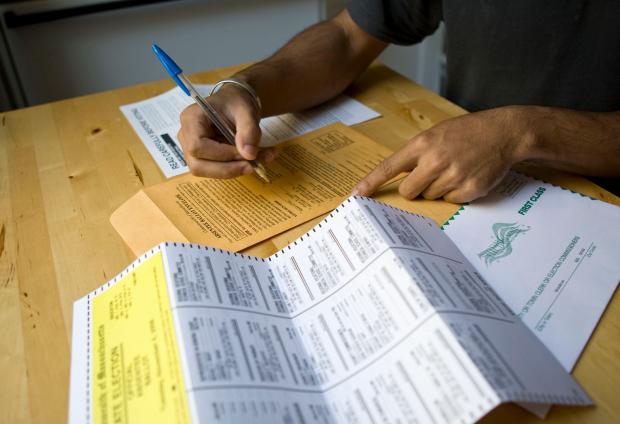 State lawmakers are proposing a record number of anti-voter bills in state legislatures across the country, disproportionately targeting marginalized communities.. CLC is tracking these legislative attacks and fighting back. We've filed suit in states like Georgia and Kansas against new barriers that make it harder for voters to apply to vote by mail. 
Restore Your Vote: CLC Helps People With Past Convictions Know their Rights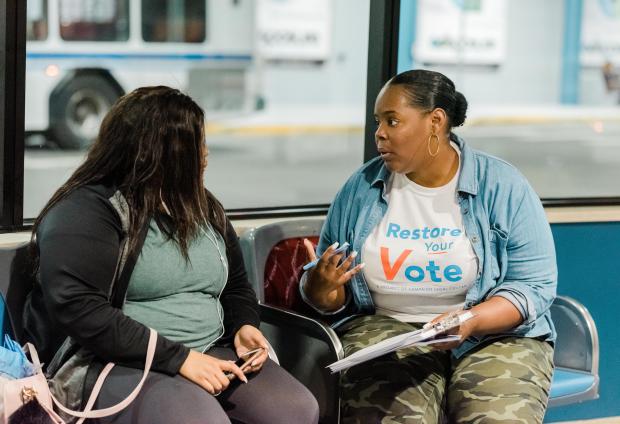 Most states restore the right to vote to people after they complete their sentences. In fact, up to 17 million Americans with past convictions can vote right now - they just don't know it because felony disenfranchisement laws in every state can be confusing. CLC launched a website, RestoreYourVote.org, and an on-the-ground campaign to help people with past convictions in all 50 states know their rights.
Defending Voting Rights in Georgia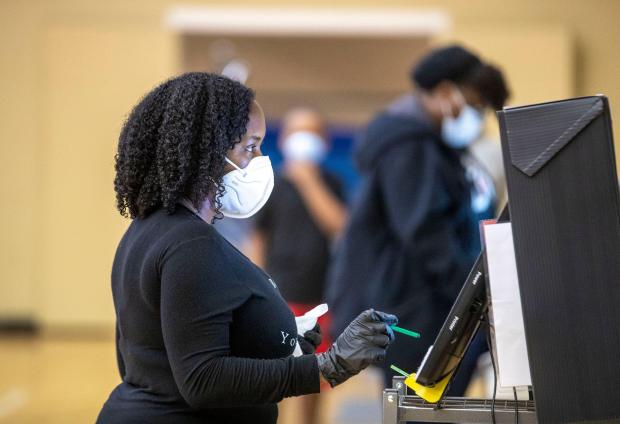 CLC and partner voting rights advocacy groups urged Georgia Secretary of State Brad Raffensperger to institute a series of key reforms to make voting in the January 2021 runoff elections safer during the pandemic.