Image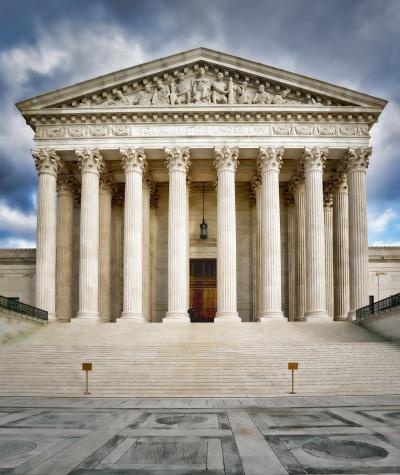 Campaign Legal Center's virtual event "Examining the Case of Supreme Court vs Ethics" was held on July 27, 2023 and featured a panelist discussion among policy and ethics experts to discuss recent efforts to implement an ethics structure at the Supreme Court and what forms such a structure may take.
As the Supreme Court rules on cases impacting democracy, civil rights and everyday life, voters have a right to know that the justices delivering these opinions are acting in the public good and not to further the agenda of a financial benefactor or ally.
During the event, our panelists explored different ideas of how to implement an ethics structure at the Supreme Court, including the creation of a code of ethics that outlines the clear rules for handling conflicts of interest with specific guidelines for recusal and a clear enforcement mechanism so the public knows the justices are being held accountable.
Our virtual event was a conversation moderated by Jo Deutsch, Director of Legislative Strategy at CLC. Joining the conversation was Kedric Payne, CLC Vice President, General Counsel and Senior Director of Ethics, Danielle Caputo, CLC Legal Counsel for Ethics, Robert Barnes, a reporter covering the Supreme Court for the Washington Post, and Richard Painter, Professor of Law at the University of Minnesota and former chief White House ethics lawyer.
Event Video