Paul M. Smith
Paul M. Smith works directly with CLC's talented team of litigators to protect and advance American democracy through innovative litigation strategies.
Image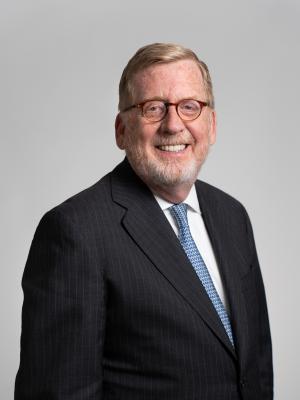 Paul has four decades of experience litigating a wide range of cases. He has argued before the U.S. Supreme Court 21 times and secured numerous victories, including in the important cases advancing civil liberties and civil rights, Lawrence v. Texas, the landmark gay rights case, and Brown v. Entertainment Merchants Ass'n, which established First Amendment rights of those who produce and sell video games. 
In addition, Paul has argued several voting rights cases at the Supreme Court, including Vieth v. Jubelirer and Gill v. Whitford, involving partisan gerrymandering, LULAC v. Perry, involving the legality of Texas's mid-decade redrawing of congressional districts and Crawford v. Marion County Election Board, involving the constitutionality of a voter identification law. He served as counsel for amici in several key campaign finance merits cases including McCutcheon v. FEC (on behalf of Democratic House members), Arizona Free Enterprise Club's Freedom Club PAC v. Bennett (on behalf of the Committee for Economic Development) and Citizens United v. FEC (on behalf of the Committee for Economic Development). Paul previously served as a partner in the law firm of Jenner & Block, where he was chair of the firm's Appellate and Supreme Court Practice and co-chair of the firm's Election Law and Redistricting Practice. 
Paul is a graduate of Yale Law School (J.D.), where he was Editor-in-Chief of the Yale Law Journal, and Amherst College (B.A.).  He now serves Amherst as a member of its Board of Trustees. After law school, Paul clerked for Judge James Oakes on the Second Circuit and U.S. Supreme Court Justice Lewis F. Powell Jr. He is admitted to practice law in DC, New York, Maryland, and all the federal circuits. Paul joined CLC in January 2017. 
Paul testified before the U.S. Senate Subcommittee on Federal Courts, Oversight, Agency Action and Federal Rights on April 27, 2021 about the ways the U.S. Supreme Court has gone astray in its decision making. Watch the video.