Back to all Events
Top Ten Transparency Upgrades for Ethics Commissions to Foster Public Trust
Image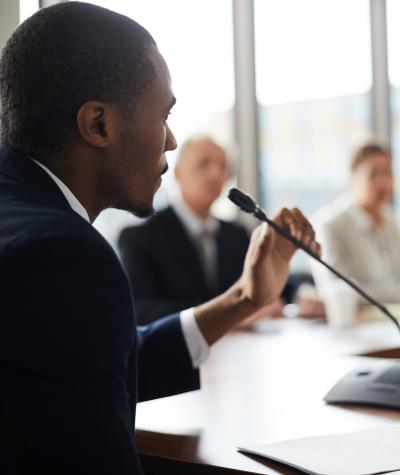 Campaign Legal Center (CLC) hosted the event, "Fostering Public Trust – How to Make Ethics Commissions More Transparent, Accessible and Accountable in 2022," on January 27 about how state and local ethics commissions can use new approaches to fulfill their missions of upholding transparency principles intended to preserve the public's trust in government.  
During the event, CLC ethics experts and members of ethics commissions discussed how by using technology, enhancing public communication, comparing best practices and implementing other solutions outlined in CLC's report "Top 10 Transparency Upgrades for Ethics Commissions," these commissions can address the challenges that they are facing.  
Voters have a right to know that those in public office are working in the public's interest and not their own interest. When ethics commissions can help officials create a more accessible and effective government, all Americans benefit.
Event Video