Season 2
Decoding the Freedom to Vote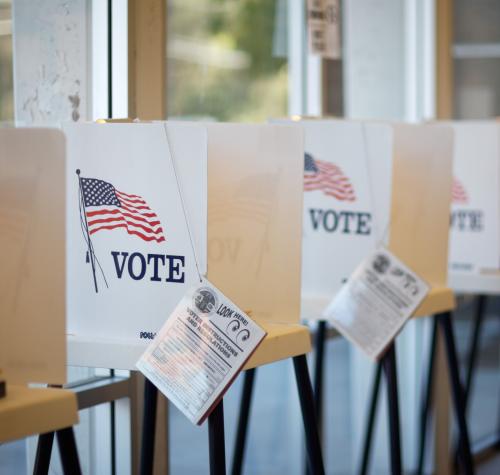 In this season, Simone explores the current state of voting in the United States and how we can make the ballot box truly accessible for all voters. She speaks to advocates from across the country to uncover what barriers still exist for many Americans including people with disabilities, people of color and those with felony convictions. 
In this episode Simone talks with Brittany Carter from the NAACP Legal Defense Fund about the history of voting rights, and how African Americans risked their lives and safety for the freedom to vote. Then, CLC lawyers Paul Smith and Danielle Lang explain what voting access looks like today, and what barriers still exist for many Americans.
2. Can I Vote?
The right to vote is a basic American freedom, but for people with felony convictions, figuring out if they can vote is a huge task. This episode looks at the history of felony disenfranchisement laws and explains how denying the freedom to vote to an entire class of citizens hurts voters, communities and our democracy.
3. What If I Can't Vote in Person?
Voting at a polling place on Election Day may be easy for some, but many voters  face significant challenges. In this episode we look at how vote-by-mail works, why it's secure and accurate and how it helps more voters make their voice heard.
4. What If I Want to Vote in Person?
Voting in person is still the most popular way to vote for many people. In this episode we learn about the history of Election Day and the challenges that many Americans face when they try to vote in person.
5. A Fight for the Right to Vote
In this episode, we discuss what we learned from the 2020 presidential election, the 2022 midterms, and how we can work together to make the promise of democracy real for us all.
Bonus: Diverse Women in Politics
In this bonus episode we're featuring content from our friends at Future Hindsight, an award-winning podcast that takes big ideas about civic life and democracy and turns them into action items for all of us.