Season 1
Decoding Money in Politics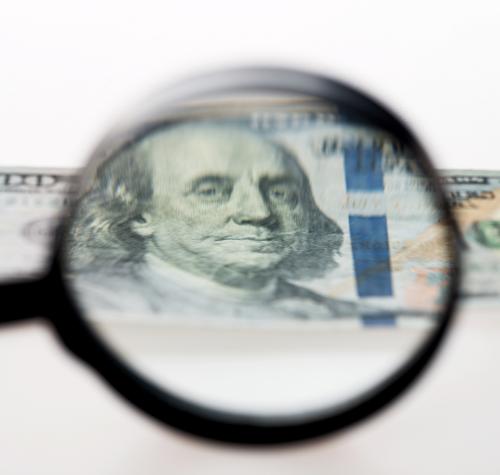 In this season, Democracy Decoded takes you on a journey, delving into the nuts and bolts of our campaign finance system. It looks at the effects of secret spending at both the federal and state level, explores where and how foreign governments are spending to attempt to influence American elections, and investigates the fight against the outsized influence wealthy special interests have on local elections. 
Joined by Trevor Potter, president of Campaign Legal Center and a Republican former Chairman of the Federal Election Commission, host Simone Leeper breaks down the basics of America's campaign finance system.
Joined by Sheila Krumholz, Executive Director of OpenSecrets, and Norman Ornstein, chair of the Board of Campaign Legal Center, host Simone Leeper looks back on the history of campaign finance law in the United States.
This week, Simone is joined by two CLC experts, Erin Chlopak and Brendan Fischer, as well as attorney Peter Earle and "BadAss Grandmas" Ellen Chaffee and Dina Butcher. These guests help explain two key instances in which big money spending impacted local communities.
This week, Simone takes a closer look at the Federal Election Commission - the only government agency tasked solely with overseeing the integrity of our political campaigns. She also takes a look at how our current campaign finance system has failed to keep up with modern times by failing to adequately regulate online ads.
This week, Simone examines some of the gaps in our campaign finance laws that have allowed foreign entities to spend money to influence our elections.
6. Giving a Voice to All Americans
In the season finale, Simone dives into the world of public financing, examining how two cities on opposite sides of the country took important steps to provide candidates with public funds to support their election efforts.
Bonus: What Happens When the People Decide?
In this bonus episode we're featuring content from a new podcast called "When the People Decide." Host Jenna Spinelle explores the basics of the ballot initiative and the history of how it caught on in the United States. 
Bonus: Foreign Interference With Far-reaching Consequences
In this bonus episode, Simone explores the backstory behind a case of foreign interference in U.S. elections which had far reaching consequences, both in America and abroad.