Image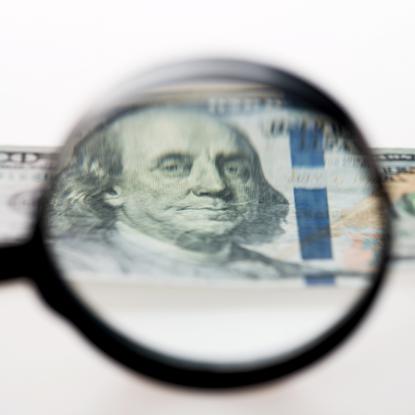 Democracy Decoded: Season 1, Episode 3
Dark Money Trickles Down
Democracy Decoded: Season 1, Episode 3
Dark Money Trickles Down
This week, Simone is joined by two CLC experts, Erin Chlopak and Brendan Fischer, as well as attorney Peter Earle and "BadAss Grandmas" Ellen Chaffee and Dina Butcher. These guests help explain two key instances in which big money spending impacted local communities. Importantly, they also explain how every day citizens can make their voices heard.    Campaign finance can sometimes seem like something far removed from our everyday lives, maybe something that only matters in Washington. But there's a lot going on at the state and local levels, too, and there's a lot that everyday citizens can do to influence things and ensure their community's voices are heard. 
Guests: 
Dr. Ellen Chaffee is a consultant to university governing boards after a long career in higher education research and administration. This included two university presidencies, presiding over two national professional associations, and serving on boards of directors. After decades of political independence, she agreed to be a running mate to a gubernatorial candidate, which taught her "too much" about how the current political system works and how unsuited she is for that arena. Her alter ego, BadAss Grandma for Democracy, works to improve America's flawed democracy, which is a root cause of most social problems. 
Dina Butcher's grandson's friend dubbed her Badass after seeing her picture on a brochure promoting an initiated measure to amend the ND Constitution regarding having an ethics commission and requiring transparency in political influence on elections. This 2018 campaign led to many of her fellow Republicans questioning her loyalty. As a first generation American, born to German-Jewish refugees who fled Germany in 1939, she feels she needs to speak up against the militant right infiltration of the Republican party. Since she tended a Goldwater campaign headquarters "trailer" in King George County, Virginia with a pause while her husband served in the FBI, she has been a Republican activist, run for elective office in 1996 and served in three Republican administrations. This graduate of Skidmore College with teaching credentials earned at Minot State College, says her daughters say "she has lost her filters and gained her voice" in this her ninth decade. 
Erin Chlopak leads CLC's work to promote and defend strong campaign finance laws and ensure that existing laws are enforced. Through litigation, advocacy and public education, Erin works with CLC's campaign finance team to make our political system more transparent and accountable, and to protect the right of every American to participate in the democratic process.  Read her full bio here. 
Peter Earle was born in Mexico City on June 22,1950, and emigrated to the United States in 1955.  He graduated from the Chicago-Kent College of Law with High Honors in 1988. As an attorney, Mr. Earle has been selected for an AV Preeminent rating by Martindale-Hubbell each year for the last 30 years. Mr. Earle has also successfully litigated numerous individual lead poisoning cases resulting in the expansion of the risk contribution doctrine in cases where the plaintiff is unable to identify the manufacturer of the product that actually caused the injury. Thomas v. Mallett, 701 N.W.2d 523 (WI 2005); Gibson v. American Cyanamid, 760 F.3d 600 (7th Cir. 7/14/14). He is widely regarded as an aggressive bilingual lawyer dedicated to enforcing the rights of working people and holding accountable those who abuse authority.
Brendan Fischer currently serves as Deputy Executive Director at Documented, having served as Director, Federal Reform at CLC from 2016-2022. He has expertise in campaign finance, government ethics, lobbying and political transparency issues, and is a frequent commentator for national news publications. He also has spoken at conferences and events nationwide on money-in-politics issues. Before CLC, Brendan was General Counsel with the Center for Media and Democracy, where he led the watchdog group's legal research and advocacy efforts. 
Links for Part One: 
"Bad Ass Grandmas Say Alaskans Should Vote for More Transparency in Elections" (Campaign Legal Center) 
"How Our Government Put Money and Oil Before the People of North Dakota" (Campaign Legal Center) 
"Ballot Initiative in North Dakota Aims to Increase Transparency" (Campaign Legal Center) 
"North Dakotans for Public Integrity" on Facebook  
About the North Dakota Ethics Commission      
Links for Part Two: 
"Secret Money Puts Our Health and Safety at Risk" (Campaign Legal Center) 
"Senate Must Act to Bring Dark Money to Light" by Peter Earle (Daily Kos) 
"Poisoned by their homes: how the US is failing children exposed to lead" (The Guardian) 
About CLC: 
Democracy Decoded is a production of Campaign Legal Center, a nonpartisan nonprofit organization which advances democracy through law at the federal, state and local levels, fighting for every American's right to responsive government and a fair opportunity to participate in and affect the democratic process. Learn more about us.