Molly Danahy
Molly litigates campaign finance, voting rights and redistricting cases at both the trial and appellate levels. In addition, Molly oversees CLC's Summer Internship Program for law students.
Image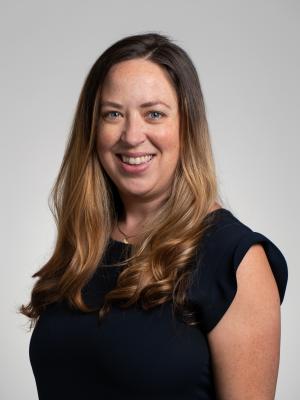 Molly's practice focuses on voting rights and redistricting litigation under the United States Constitution, Section 2 of the federal Voting Rights Act, and analogous state law claims. She also maintains an active practice under the Federal Election Campaign Act (FECA). After graduating from law school in 2016, Molly joined CLC as a fellow, focusing on voting rights and redistricting. After her fellowship, Molly clerked for the Honorable B. Lynn Winmill at the United States District Court for the District of Idaho. She returned to CLC in 2018 and has since served as counsel in several federal voting rights cases, including Raysor v. Lee, Spirit Lake v. Jaeger, Texas LULAC v. Whitley, and Texas LULAC v. Abbott. Molly was also part of the legal team that brought the first ever lawsuit under the Washington Voting Rights Act, Aguilar v. Yakima County, which led to a successful settlement in 2021. In addition, Molly has litigated several cases against the FEC for its failure to act on administrative complaints as required by FECA. Together with Danielle Lang, she co-authored Distortion in the Census: America's Oldest Gerrymander?, which was published in the University of Memphis Law Review in 2019.
Molly graduated with honors from the University of Southern California in 2004, with a bachelor's degree in international relations. She earned her J.D. with honors from Georgetown University Law Center in 2016. Molly is a member of the New York, District of Columbia, and Maryland bars, and the bars of the United States District Courts for the District of Columbia and the District of Maryland, the United States Courts of Appeals for the Fifth, Sixth, Eleventh, and District of Columbia Circuits, and the United States Supreme Court. Molly joined CLC as a fellow in 2016 and then as a staff member in 2018.