Molly Danahy
Molly Danahy joined CLC as Litigation Counsel in 2018. Molly litigates voting rights, redistricting, and campaign finance cases at both the trial and appellate level.
Image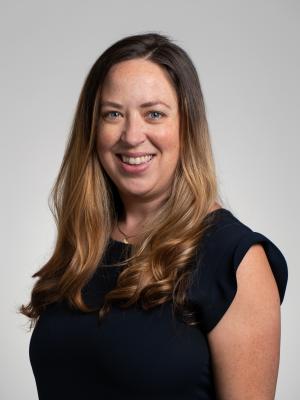 Molly currently serves as counsel in a number of voting rights cases, including Raysor v. Lee, challenging a Florida's practice of denying voting rights restoration to citizens with past felony convictions who have outstanding legal debt they cannot afford to pay, and Memphis A. Philip Randolph Institute v. Hargett and Lichtenstein v. Hargett, challenging a series of Tennessee laws that limit access to absentee voting. She also serves as counsel in a number of actions against the Federal Election Commission, including Giffords v. FEC, challenging the FEC's failure to act on allegations of illegal coordination between the NRA and the Trump Campaign, and CLC v. FEC, challenging the Commission's failure to act on allegations of illegal contributions by federal prison contractor GEO Group. Molly helped lay the groundwork for the first ever legal challenge brought under the Washington State Voting Rights Act, Aguilar v. Yakima County, and continues to serve as counsel in that action challenging the dilution of Latino voting power in Yakima County. Molly also has an active FOIA practice.
Molly previously served as counsel in Spirit Lake v. Jaegar, challenging North Dakota's residential address requirement as applied to individuals living on tribal lands in North Dakota, and in Texas LULAC v. Whitley, challenging then-Secretary of State Whitley's practice of purging voting rolls using outdated data. Both cases ended in successful settlements. Molly also served as counsel in League of Women Voters of Tennessee v. Hargett, which led to a preliminary injunction of Tennessee's punitive voter registration requirements. The state subsequently repealed the challenged restrictions in full. 
In addition to her litigation practice, Molly oversees CLC's Summer Internship Program for law students. Together with Danielle Lang, she co-authored Distortion in the Census: America's Oldest Gerrymander?, which was published in the University of Memphis Law Review.
Molly graduated with honors from Georgetown Law in 2016, where she worked as a student attorney at the Institute for Public Representation: Civil Rights. Molly held a voting rights fellowship with CLC from 2016 to 2017, after which she served as a law clerk to in the Honorable B. Lynn Winmill in the United States District Court for the District of Idaho for the 2017 to 2018 term. Molly earned her Bachelor of Arts with honors from the University of Southern California in 2004, where she majored in International Relations and minored in Economics and in Peace and Conflict Studies. In between her undergraduate studies and law school, Molly worked on the executive team of a national network of nonprofit organizations.
Molly was born and raised in Idaho. She is a member of the New York and District of Columbia bars, and is a member of the bars of the U.S. Courts of Appeals for the Fifth, Sixth, Eleventh, and D.C. Circuits, and the U.S District Courts for the District of Columbia and the District of Maryland.