Voting and Elections
In our elections, every voice must be heard, and every vote must count. Voting should be accessible for all citizens, and our laws should promote participation in our democracy and instill trust in our elections.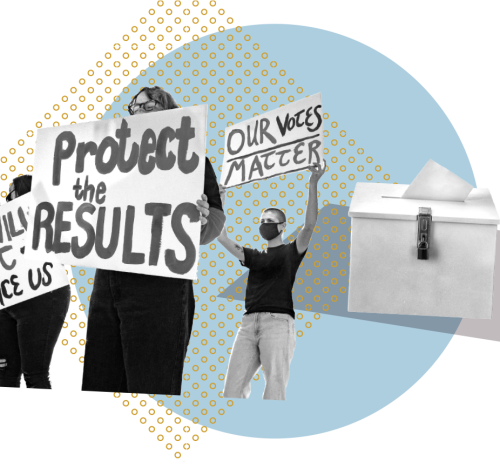 The Latest on Voting and Elections
The Supreme Court case that could allow state legislatures to sabotage elections
Voters should be the ones who decide elections, not partisan politicians.
Recent voting cases and actions
Florida enacted a law severely curtailing the ability of civic organizations to conduct voter registration activities. CLC serves as counsel to the League of Women Voters of Florida Education Fund in a case challenging the constitutionality of that law.
CLC represents Voice of the Experienced, Power Coalition for Equity and Justice, the League of Women Voters of Louisiana and their members with past convictions who are seeking to register to vote after their rights were restored. 
Campaign Legal Center filed an amicus brief in support of an individual's voter intimidation claim under the support-or-advocacy clauses of the KKK Act of 1871.
Voting should be accessible for all citizens, no matter where they live, the color of their skin or how much money they make.
To make every vote count, our elections must be safe and accessible so everyone's voice is heard, including those who have served their time and paid their debt to society. 
CLC believes that state and federal policies should uniformly protect the right to vote, promote trust in our elections and boost voter participation across the United States. Through litigation, policy analysis, state-based advocacy and public education, CLC seeks to protect the freedom to vote and build confidence in our election system.