Back to all Events
The People's Voices Must Be Heard: Updating the Electoral Count Act in 2022
Image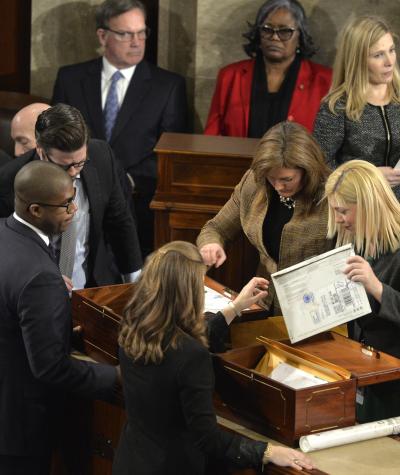 On April 21, 2022, Campaign Legal Center (CLC) hosted the event, "The People's Voices Must Be Heard: Updating the Electoral Count Act in 2022," which examined the history of the Electoral Count Act (ECA), its implementation and how we can update the over 130-year-old law to ensure our elections are decided by voters and not partisan politicians.
Because the 2024 presidential election is approaching, momentum is building to fix the major problems within the ECA. Members of Congress from both sides of the aisle are having conversations about how to avert the kind of disputes that arose in the weeks following the 2020 election and devising solutions to bring the ECA in the 21st century.
The next presidential election could be one of the most contentious ever and a loophole in the ECA could allow the majority party in Congress to throw out a state's certified presidential election results. We should update the ECA to protect the will of the people from those in Congress who want to stay in power, because elections should be decided by voters, not partisan politicians in Congress.
Event Video