Image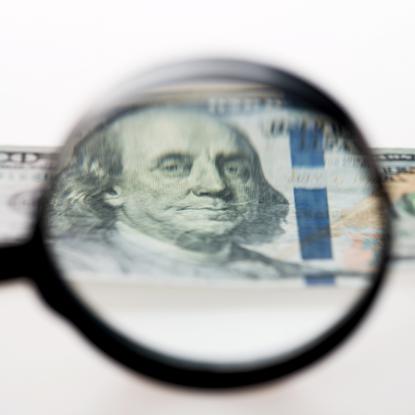 Democracy Decoded: Season 1, Episode 5
Of, By and For the People
Democracy Decoded: Season 1, Episode 5
Of, By and For the People
This week, Simone examines some of the gaps in our campaign finance laws that have allowed foreign entities to spend money to influence our elections.
She focuses on a recent story that took place in Maine, speaking with two state legislators who introduced bills to combat foreign interference in their state – a bigger concern than most would expect, especially considering the cause of their concern comes not from a hostile foreign government, but from one of our closest allies. 
Guests: 
Aaron McKean serves as Legal Counsel for State and Local Reform at Campaign Legal Center, working with state and local partners to develop and advocate for campaign finance reforms that lift the voices of voters and lead to a more transparent democracy. Prior to joining CLC, Aaron was a legislative attorney at the Wisconsin Legislative Reference Bureau, a nonpartisan legislative service agency, drafting legislation for members of the Wisconsin Legislature. He also served as a Peace Corps Volunteer in Azerbaijan from 2009 to 2011. He is a graduate of the University of Wisconsin Law School and the University of Wisconsin–Madison. 
Senator Richard A. Bennett, a former President of the Maine Senate, has 14 years of public service in the Senate and House. He has represented western Maine since 2020 and earlier for four terms in the Maine Senate, from 1996 to 2004. From 1990 to 1994 he served two terms in the Maine House of Representatives. He has earned a reputation as a reformer and staunch advocate for fiscal discipline, balanced budgets, term limits, governmental accountability, and Maine's precious outdoors heritage. Senator Bennett is a Maine native and has family roots in Oxford County going back over two centuries. 
Kyle Bailey is a former state legislator and social entrepreneur with nearly two decades of experience managing candidate campaigns, ballot measure campaigns, and start-up nonprofits. Kyle managed the ballot campaign that won the nation's first statewide ranked choice voting law in Maine in 2016, and the 2018 ballot measure campaign that protected the voter-approved law from legislative repeal. In 2012, he led in-state fundraising for the 2012 campaign that won the nation's first statewide ballot measure campaign for the freedom to marry for same-sex couples. 
Links: 
"Maine Misses Chance to Fight Foreign Election Interference" (Campaign Legal Center) 
"Maine judge quashes Hydro-Quebec power line plan for now" (Marketplace) 
"Mainers Again Flex Their Independence to Protect Their Vote" (The American Leader) 
About CLC:
Democracy Decoded is a production of Campaign Legal Center, a nonpartisan nonprofit organization which advances democracy through law at the federal, state and local levels, fighting for every American's right to responsive government and a fair opportunity to participate in and affect the democratic process. Learn more about us.