Image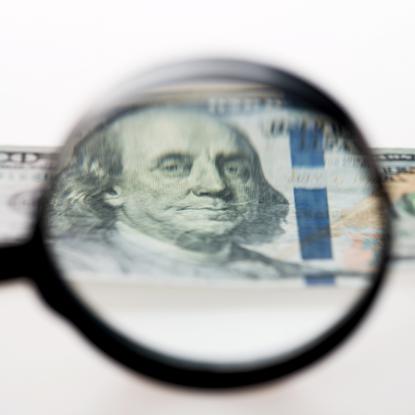 Democracy Decoded: Season 1, Episode 2
How Did We Get Here?
Democracy Decoded: Season 1, Episode 2
How Did We Get Here?
Joined by Sheila Krumholz, Executive Director of OpenSecrets, and Norman Ornstein, chair of the Board of Campaign Legal Center, host Simone Leeper looks back on the history of campaign finance law in the United States. 
As they trace historical events from the Watergate scandal to the Supreme Court's Citizens United decision and beyond, Simone and her expert guests explore the scandals, legislation and judicial decisions that have helped shape the current system and the root causes of the ever-growing cost of our elections. 
Guests: 
Sheila Krumholz is the executive director of the Center for Responsive Politics, a nonpartisan watchdog group that tracks money in politics on its website, OpenSecrets.org. Krumholz became Executive Director in 2006, prior to which she was CRP's research director for eight years, supervising data analysis for CRP's website, OpenSecrets.org, and for CRP's partners and clients in the media, academia and elsewhere. Krumholz has testified before Congress and the Federal Election Commission on issues related to government transparency and is cited frequently in prominent national media outlets. She regularly makes presentations to scholars, government officials, NGOs that conduct research and advocacy, meetings of professional news organizations, and trains reporters on CRP's data tools and resources. Currently, Krumholz serves on the board of the Institute for Nonprofit News. She has a degree in international relations and political science from the University of Minnesota.  Learn more about OpenSecrets, the nation's premier research group tracking money in U.S. politics. 
Norman J. Ornstein, CLC's Board Chair, is a resident scholar at the American Enterprise Institute for Public Policy Research. He is co-host of AEI's Election Watch series, is a contributing editor and columnist for National Journal and The Atlantic, and a BBC News election analyst. His campaign finance working group of scholars and practitioners helped shape the major law, known as McCain/Feingold, that reformed the campaign financing system.  View his full bio here. 
Links: 
Money-in-Politics Timeline (OpenSecrets.org) 
"The Tillman Act: 34 Stat. 864 (1907)" by Paweł Laider and Maciej Turek (Basic Documents in Federal Campaign Finance Law) 
FEC Mission and history (The Federal Election Commission) 
"Anniversary of U.S. v. Nixon Shows Why We Should Restructure the FEC" (Campaign Legal Center) 
Buckley v. Valeo (Oyez.org) 
Citizens United v. Federal Election Commission (Oyez.org) 
"How Does the Citizens United Decision Still Affect Us in 2022?" (Campaign Legal Center) 
McCutcheon v. Federal Election Commission (Oyez.org) 
About CLC: 
Democracy Decoded is a production of Campaign Legal Center, a nonpartisan nonprofit organization which advances democracy through law at the federal, state and local levels, fighting for every American's right to responsive government and a fair opportunity to participate in and affect the democratic process. Learn more about us.