Image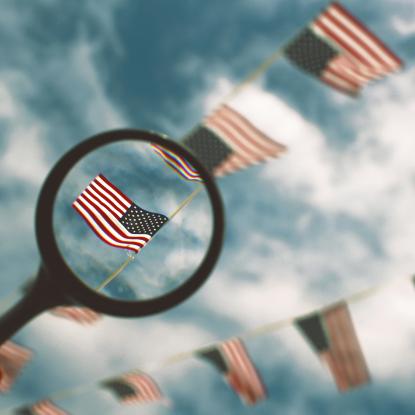 Democracy Decoded: Season 1, Bonus Episode 2
Foreign Interference with Far-reaching Consequences
Democracy Decoded: Season 1, Bonus Episode 2
Foreign Interference with Far-reaching Consequences
Go back to view all episodes of Democracy Decoded
In this bonus episode, Simone explores the backstory behind a case of foreign interference in U.S. elections which had far reaching consequences, both in America and abroad. Joined by two former Campaign Legal Center staff members who uncovered the scheme, she examines the case of Lev Parnas and Igor Fruman – the Trump allies who laundered a six-figure contribution to a super PAC through a shell corporation and pushed for the removal of the U.S. Ambassador to Ukraine. 
Guests: 
Brendan Fischer currently serves as Deputy Executive Director at Documented, having served as Director, Federal Reform at CLC from 2016-2022. He has expertise in campaign finance, government ethics, lobbying and political transparency issues, and is a frequent commentator for national news publications. He also has spoken at conferences and events nationwide on money-in-politics issues. Before CLC, Brendan was General Counsel with the Center for Media and Democracy, where he led the watchdog group's legal research and advocacy efforts. 
Maggie Christ is a law student at New York University School of Law. For four years prior to attending law school, she worked at Campaign Legal Center as a Campaign Finance Researcher (2017-2020) and Senior Researcher (2020-2021). At CLC, she investigated campaign finance violations, researched money-in-politics trends, and supported the campaign finance program's enforcement, litigation, and advocacy work. Maggie is a graduate of Swarthmore College, where she received a bachelor's degree with high honors in History and Economics.
Tara Malloy is CLC's Senior Director of Appellate Litigation & Strategy. She litigates a wide range of campaign finance and election law cases in courts across the United States, and has expertise in campaign finance, political disclosure and ethics issues. Tara has represented parties or amici curiae in many recent campaign finance cases that reached the U.S. Supreme Court, including Citizens United v. FEC and McCutcheon v. FEC, as well as in political disclosure cases involving laws from various states and municipalities. 
Links: 
"CLC Complaint Results in Arrest of Two Ukrainian-American Trump Donors Connected to Giuliani" (Campaign Legal Center) 
"What the Impeachment Inquiry Has Highlighted About Lev Parnas, Igor Fruman, and Rudy Giuliani's Corrupt Activities in Ukraine" (Campaign Legal Center) 
"The Real Backstory to the Arrest of Two Ukrainian-American Trump Donors" (Campaign Legal Center) 
"Who was Rudolph Giuliani really working for?" Op-Ed by CLC's Trevor Potter and Delaney Marsco (Washington Post) 
"Ex-Giuliani Buddy Lev Parnas Convicted in Illegal Foreign Influence Operation" (The Daily Beast) 
"Lev Parnas Sentenced To 20 Months In Prison For Campaign Finance, Wire Fraud, And False Statements Offenses" (U.S. Department of Justice) 
About CLC:
Democracy Decoded is a production of Campaign Legal Center, a nonpartisan nonprofit organization which advances democracy through law at the federal, state and local levels, fighting for every American's right to responsive government and a fair opportunity to participate in and affect the democratic process. Learn more about us.