Why Compile These Often Disturbing Materials?
Image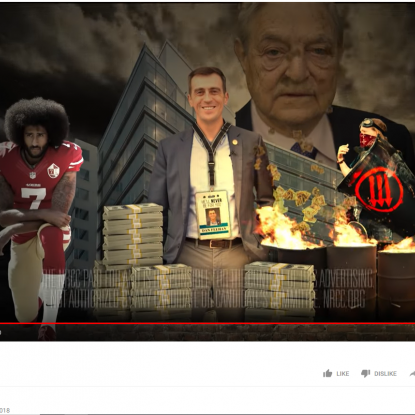 First, courts have long understood the connection between minority voting rights and campaigns fueled by racial division. Where campaigns are dividing along highly racialized lines, minority voter suppression is often not too far behind. Indeed, one of the factors courts must consider in analyzing Voting Rights Act claims is whether campaigns in the jurisdiction "have been characterized by overt or subtle racial appeals." This catalog will assist voting rights lawyers challenging unfair voting practices by capturing and preserving crucial evidence.  
Second, we cannot address the role race continues to play in our politics if we do not confront these materials in the aggregate. Individual racist ads or comments can be dismissed as fringe outliers. By compiling these ads, we hope to stimulate and foster a discussion about the ways political candidates or their surrogates continue to use race to sow division, cultivate harmful stereotypes, and disempower minority communities. We hope this catalog will inform our ongoing and necessary debate about race in our politics.
Note: This catalog—beginning with the 2017 and 2018 election cycles—will now be updated on a quarterly basis but is by no means exhaustive. Identifying racial appeals in politics is not a science and reasonable people can disagree about close calls involving more implicit messaging.  Inclusion within this catalog is based on reasonable but not definitive interpretations of campaign ads and is not meant to attribute definitive views to any individual candidate or group. If you would like to submit material that you think should be included in this catalog, please send it to [email protected].