Thurgood Marshall, Jr.
Marshall has held several senior positions on presidential campaigns, including the Clinton-Gore 1992 and 1996 campaign.
Image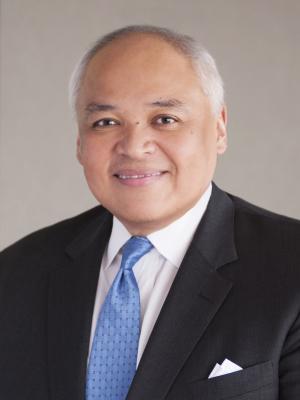 Mr. Marshall has served in each branch of the federal government, including as the Assistant to the President and White House Cabinet Secretary to President Clinton and, prior to that, as Director of Legislative Affairs and Deputy Counsel to Vice President Gore. Mr. Marshall also held a position on the Senate leadership staff, served as counsel to the Senate Judiciary Committee, the Committee on Commerce, Science & Transportation, the Governmental Affairs Committee, and was appointed by President George W. Bush to membership on the U.S. Postal Service board of governors. Mr. Marshall was also a partner at the law firm of Morgan Lewis where he advised clients engaged in public policy.
He began his career as a law clerk for U.S. District Judge Barrington D. Parker in the US District Court for DC. Mr. Marshall also serves on the boards of two publicly traded companies and The Third Way. He is a former board member of the Ford Foundation and the National Women's Law Center, among others. Mr. Marshall is a nationally recognized attorney and has received several awards for his public service. He is a graduate of the University of Virginia School of Law.