Lauren Sutherland
Lauren works directly with all four of CLC's litigation teams to conduct legal research, edit briefs, manage case records, maintain internal databases, and prepare for trial. She provides legal assistance in both remote and in-person trials.
Image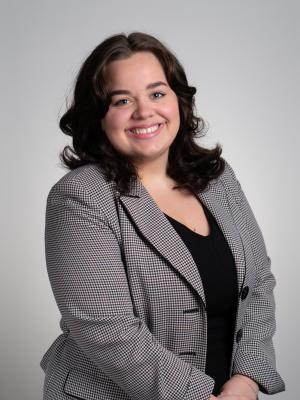 Prior to joining CLC, Lauren was a litigation and policy intern for the National Democratic Redistricting Committee where she provided research and organizational support for the NDRC's redistricting litigation. She also has internship experience with the House Committee on Education and Labor and was a page for the Ohio Senate Minority Caucus, where she supported democratic members of the Ohio Redistricting Commission during the redistricting cycle.
Lauren graduated summa cum laude from The Ohio State University in December 2022 with a bachelor's degree in Public Management, Leadership, and Policy and a minor in Inequality and Society. She joined CLC in 2023.