Faith Gay
Gay is the founding partner of a New York-based law firm and a longtime litigator and former federal prosecutor. She is also deeply involved in public interest litigation.
Image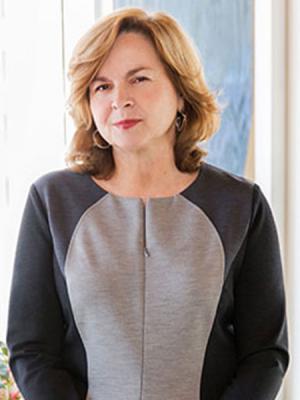 Faith Gay is a founding partner of the Selendy & Gay law firm, described by Northwestern University when honoring her this year as "an elite majority female-owned litigation firm in New York City. Since its inception in 2018, the firm has been lauded as an innovator in diversity, inclusion, training and public interest litigation." 
Prior to founding Selendy & Gay, she co-chaired the trial practice at one of the nation's top litigation firms. She is also a former federal prosecutor, serving as chief of the Civil Rights Unit (Criminal Division) and deputy chief of the Special Prosecutions Unit in the United States Attorney's Office for the Eastern District of New York, Faith has devoted significant professional time to public interest litigation. She co-founded the American Immigration Representation Project to provide lawyers to immigrant detainees in response to new federal immigration and deportation policies, and has litigated numerous other civil rights, criminal, immigration and voting rights matters on a pro bono basis. 
Faith earned her J.D. in 1986 from the Northwestern University School of Law, where she now serves on the Law Board. She also earned an M.Div. from Yale Divinity School in 2019. Faith is a board member of Her Justice, a nonprofit organization that provides free legal help to women living in poverty in New York City. She has served as a board member of the American Constitution Society, the National Center for Access to Justice, the Lawyers' Committee for Civil Rights Under Law, and Union Theological Seminary.