Ellen Boettcher
Ellen's work focuses on dismantling systemic barriers to the ballot box at the intersection of housing instability and felony disenfranchisement.
Image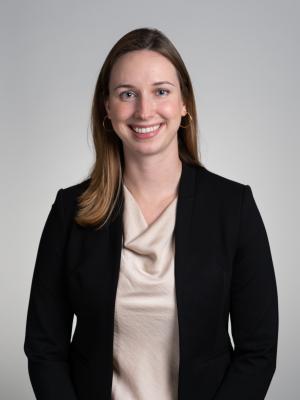 Prior to law school, Ellen worked for Legal Services Alabama and as an Outreach Fellow on the Alabama Voting Rights Project, a collaborative project between Campaign Legal Center and the Southern Poverty Law Center. As an Outreach Fellow, she assisted 950 previously incarcerated Alabamians in restoring their voting rights. During law school, Ellen interned at Campaign Legal Center, the Office of the Federal Public Defender for the District of Columbia, Fair Elections Center, and the Lawyers' Committee for Civil Rights Under Law. She also served as a Student Attorney in GW Law's Prisoner & Reentry Clinic. Finally, she was President of GW Law's American Constitution Society and Articles Editor for GW Law's Federal Communications Law Journal (Vol. 74).
Ellen received her J.D. from The George Washington University Law School, and she graduated magna cum laude from Boston College with a double major in history and sociology. Ellen joined CLC in September 2022.
She is admitted to practice law in the District of Columbia, in the U.S. District Court for the District of Columbia, in the U.S. Court of Appeals for the District of Columbia Circuit, and in the U.S. Court of Appeals for the Sixth Circuit.