Donald Ayer
Mr. Ayer has been an appellate lawyer for more than 30 years, and has argued 19 cases before the U.S. Supreme Court and more than 60 other appeals.
Image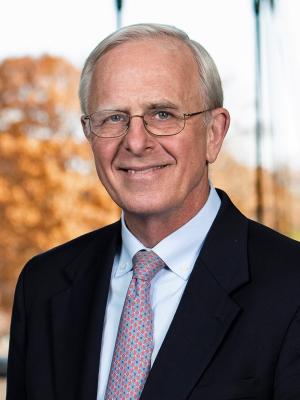 He has argued cases ranging from business torts to criminal appeals to a wide array of constitutional and regulatory and statutory issues. He worked in private practice at the Jones Day law firm for 28 years.
Prior to his private practice, Mr. Ayer had a distinguished career in the Department of Justice serving as Deputy Attorney General under President George H.W. Bush and as Principal Deputy Solicitor General under Solicitor General Charles Fried. He also served as U.S. Attorney in Sacramento and Assistant U.S. Attorney in San Francisco. 
For a number of years, Mr. Ayer has taught a course in Supreme Court Advocacy at several law schools, including Duke, Stanford, NYU and Georgetown, where he is presently teaching.  He has also served as President of the American Academy of Appellate Lawyers and the Edward Coke Appellate Inn of Court in DC. He received his degrees from Stanford University and Harvard.