David Hiller
David Hiller is an experienced news media publisher, attorney, and philanthropic executive. He had a 20-year career with Tribune Company, where he started as VP & General Counsel in 1988. Mr. Hiller served in many leadership roles in that time, including as President of Tribune Interactive, Publisher of the Chicago Tribune, and Publisher of the Los Angeles Times.
Image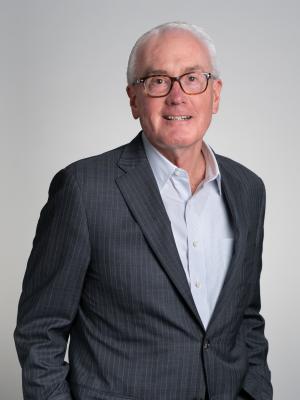 Mr. Hiller started his professional journey in Washington as a clerk for U.S. Supreme Court Justice Potter Stewart and U.S. Court of Appeals Judge Malcolm Wilkey. He worked for Attorney General William French Smith at the U.S. Department of Justice and then became partner at the Chicago law firm Sidley & Austin.
Highly involved on the boards of various philanthropic and charitable organizations, Mr. Hiller also served as President and CEO of the McCormick Foundation from 2009 to 2020. His board involvement has included the Field Museum, Chicago History Museum, the Illinois Holocaust Museum, and Thrive Chicago.