Dana Paikowsky
Dana Paikowsky is an Equal Justice Works Fellow sponsored by the Arnold & Porter Foundation. Her fellowship focuses on removing barriers to the ballot box for incarcerated eligible voters.
Image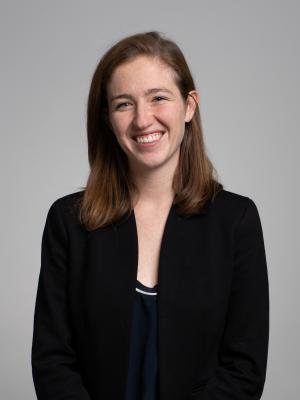 Dana is a nationally recognized expert on incarcerated voting. She works to combat jail-based disenfranchisement across the country using a diversity of tactics, including direct outreach strategies, policy advocacy, oversight, and litigation. She collaborates both with grassroots coalitions and counties and states on efforts to make voting accessible to incarcerated voters. Dana has published scholarship on the topic of jailed voting and has been quoted in national news publications such as USA Today, TIME Magazine, Slate, the Marshall Project, and Law360 on issues impacting incarcerated voters.
Dana also maintains an active and diverse litigation docket. She was part of the trial team in CLC's case Holloway v. City of Virginia Beach, brought under Section 2 of the Voting Rights Act, and served as counsel on a number of CLC's lawsuits to protect the right to vote during the COVID-19 pandemic. Dana also assists CLC in its appellate practice, including as counsel in merits and amicus briefing.
Dana received her J.D. from Harvard Law School in 2019 and B.A. from Oberlin College in 2013. Dana is a member of the California bar and the U.S. Court of Appeals for the Sixth Circuit and Eighth Circuit.*
*Dana's application to the District of Columbia bar is pending, and she is currently practicing under the supervision of Danielle Lang, a member of the District of Columbia bar.