Chai Feldblum
Chai served as Commissioner of the Equal Employment Opportunity Commission for 10 years.
Image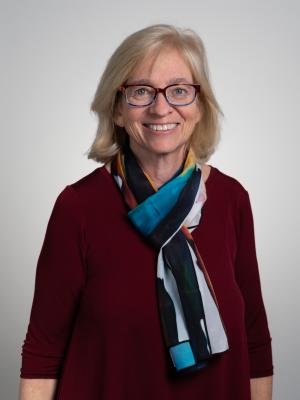 Chai was recently part of the Biden administration's Agency Review Team supporting transition team at the US Department of Justice. Prior to that, she spent time as a partner at a global law firm directing the firm's workplace culture consulting practice. In 2009, Chai was nominated by President Obama to the Equal Employment Opportunity Commission, where she served as a commissioner until 2019. In addition, Chai taught law at Georgetown for 18 years and founded the law school's Federal Legislation Clinic. She played a leading role drafting the Americans with Disabilities Act of 1990 and the 2008 ADA amendments. 
Chai is also a prominent figure in the LGBTQ community and has played leading roles in drafting legislation and administrative rulings around LGBTQ rights. In 2019 she received the GLBTQ Legal Advocates & Defenders' (GLAD) Spirit of Justice Award. GLAD Executive Director Janson Wu said that "Chai combines a brilliant legal mind with a heart and soul dedicated to advancing civil rights." She clerked for Judge Coffin on the US Court of Appeals and for Justice Blackmun on the US Supreme Court.