Blair Bowie
Blair Bowie manages CLC's Restore Your Vote project, which focuses on ending felony disenfranchisement by democratizing access to rights restoration services and working with directly impacted communities to dismantle systemic barriers to the ballot box through advocacy, litigation and policy change.
Image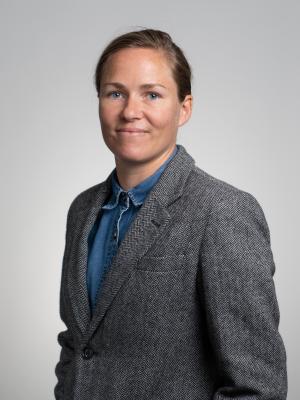 Prior to joining CLC, Blair worked for five years as an advocate and organizer with the aim of increasing political equality and accountability. As the democracy advocate with the U.S. Public Interest Research Group, she co-authored several reports on the post-Citizens United impact of money in politics, coordinated campaigns and messaging across the organization's chapters, and served as its federal lobbyist on campaign finance reform. Prior to that, she ran grassroots environmental issue campaigns in eight cities across the country.
Blair is a graduate of the University of Pennsylvania Law School and Middlebury College. At Penn Law, she served as a Toll Public Interest Scholar, founded the Democracy Law Project, and was granted the Dean Jefferson B. Fordham Human Rights Award. She is admitted to practice law in the District of Columbia and the U.S. District Court for the District of Columbia. Blair joined CLC in 2017 as a Skadden Foundation Fellow.