Blair Bowie
Blair Bowie focuses on overbroad felony disenfranchisement laws and financial barriers to restoring voting rights through direct services and impact litigation.
Image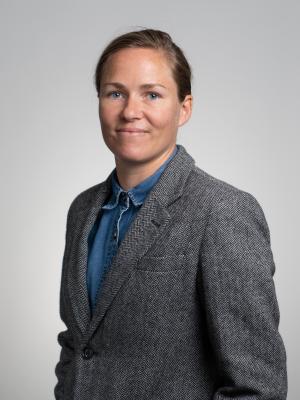 Blair received her J.D. cum laude from the University of Pennsylvania Law School where she was a Toll Public Interest Scholar and granted the Dean Jefferson B. Fordham Human Rights Award, for the student who has made the most outstanding contribution to the advancement of individual freedom and human dignity. At Penn Law, she founded the Democracy Law Project, served as president of the Lambda Law chapter, interned with Pennsylvania State Representative Brian Sims, Earthjustice, the League of Conservation Voters and Free Speech for People. Blair was the philanthropy chair for the University of Pennsylvania Law Review and published an essay on money in politics entitled "Laying the Foundation for a New Jurisprudence in State Courts" in the Election Law Journal.
Prior to law school, Blair worked as the Democracy Advocate at the U.S. Public Interest Research Group, where she lobbied on campaign finance reform, ethics reform and voting rights. She co-authored several reports on the post-Citizens United impact of money in politics that have been cited in a range of sources, from The Daily Show to a New York Times editorial. After receiving her undergraduate degree from Middlebury College in philosophy cum laude, she worked as a grassroots environmental organizer for Green Corps.