Aseem Mulji
Aseem joined CLC as Legal Counsel in December 2020. He litigates cases and supports legislative advocacy efforts across CLC's programs.
Image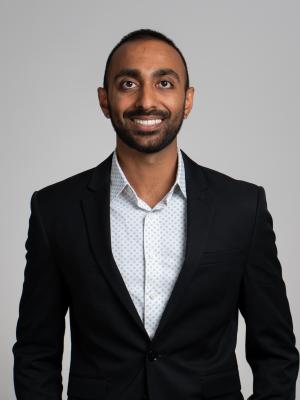 Aseem currently serves as counsel in Aguilar v. Yakima County, the first ever action brought under the Washington Voting Rights Act challenging the dilution of Latino voting power in Yakima County. He also represents plaintiffs in a number of voting rights cases, including TN NAACP v. Lee, a class action challenging Tennessee's haphazard administration of laws granting voting rights restoration of citizens previously disenfranchised due to a felony conviction, and Pascua Yaqui Tribe v. Rodriguez, challenging the closure of early voting locations on Native American land in Pima County, Arizona. Aseem also supports CLC's various actions against the Federal Election Commission for failures to enforce campaign finance law.
As a CLC Legal Fellow in 2020, Aseem served as counsel in Self Advocacy Solutions v. Jaeger, which led to a preliminary and permanent injunction ending North Dakota's policy of rejecting absentee ballots for allegedly mismatched signatures without notice or the ability to cure. He monitored similar signature-match laws around the country and supported CLC's work as a member of the National Task Force on Election Crises.
Aseem also works with state and local partners to enact various democracy reforms, including state-level voting rights acts, public financing, and ranked choice voting.
Aseem received his J.D. with pro bono honors from the University of California, Berkeley School of Law in 2019 and a degree in geography from Middlebury College in 2012. Between his undergraduate studies and law school, Aseem worked at the Participatory Budgeting Project, where he supported efforts to expand participatory democracy in the United States.
Aseem was born and raised in Southern California. He is a member of the California bar and the D.C. bar.