Aseem Mulji
Aseem litigates voting rights, redistricting and campaign finance cases, and supports advocacy efforts to improve democracy at the federal, state and local levels.
Image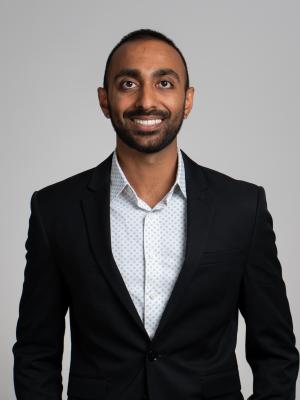 Aseem previously worked at the Participatory Budgeting Project, where he supported efforts to expand participatory democracy in the U.S. At CLC, Aseem serves as counsel in voting rights and redistricting cases, including TN NAACP v. Lee (M.D. Tenn.), VoteAmerica v. Schwab (D. Kans.), and Soto Palmer v. Hobbs (W.D. Wash.). He supports CLC's actions against the Federal Election Commission for failures to enforce campaign finance laws. He also works to advance various democracy reforms, including state-level voting rights acts, ranked-choice voting, public financing and measures to ensure ballot access for justice-involved voters.  
Aseem is a graduate of the University of California, Berkeley School of Law (J.D., 2019) and Middlebury College (B.A., 2012). He is admitted to practice law in the State of California and the District of Columbia. Aseem joined CLC in 2019.