Annabelle Harless
Annabelle is a senior legal counsel on CLC's redistricting team, which works to ensure that voters can participate equally in the political process through litigation and advocacy.
Image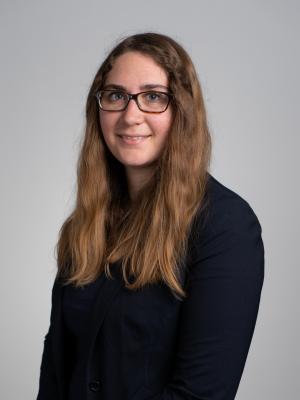 Prior to joining CLC, from 2014-2016 Annabelle was an attorney and fellow with the Chicago Lawyers' Committee for Civil Rights, where she worked on redistricting and civil rights litigation and advocacy. She has litigated a wide range of redistricting cases in state and federal courts across the country, and has also helped achieve redistricting reform through advocacy at the state and local levels. Examples of redistricting cases Annabelle has litigated include the partisan gerrymandering cases Whitford v. Gill and League of Women Voters of North Carolina v. Rucho; the first ever case brought under the Washington Voting Rights Act (Aguilar v. Yakima County), which resulted in a change to the system of election for the Yakima County Board of Commissioners on behalf of Latino voters; a number of cases challenging the dilution of minority voting strength under Section 2 of the Voting Rights Act; and the successful defense of Michigan's independent redistricting commission in Daunt v. Benson. 
Annabelle is a graduate of the UCLA School of Law (J.D., 2014) and the University of Michigan (B.A., 2011). She is based and licensed to practice in Illinois, not in the District of Columbia.  She is also admitted to the Supreme Court of the United States, U.S. Courts of Appeals for the Fourth, Sixth, Seventh, and Eighth Circuits, and U.S. District Courts for the Northern District of Illinois, Western District of Wisconsin, and Western District of Michigan. Annabelle joined CLC in March 2016.