Annabelle Harless
Annabelle Harless is Senior Legal Counsel, Redistricting at CLC. She joined the organization in 2016.
Image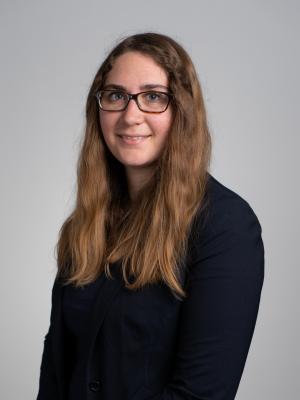 Annabelle is based in Chicago, Illinois and litigates a wide range of redistricting-related cases in state and federal courts across the country. She has represented litigants in cases at the merits and amici stages, from trial to appellate levels, specializing in curbing partisan gerrymandering, enacting and defending redistricting reforms, and ensuring minority representation. She served as counsel in the federal cases Gill v. Whitford and Rucho v. League of Women Voters of North Carolina, which sought to set a constitutional standard to curb partisan gerrymandering. Annabelle also represents clients defending the constitutionality of Michigan's Independent Citizens Redistricting Commission, which was overwhelmingly approved by Michigan voters in 2018, as well as plaintiffs challenging the at-large method of election to the Virginia Beach City Council under Section 2 of the Voting Rights Act. Annabelle also has expertise in achieving redistricting reform through advocacy, including consulting on and drafting language for independent redistricting commissions (IRCs) and state voting rights acts. 
From 2014 to 2016, Annabelle was an attorney and fellow with the Chicago Lawyers' Committee for Civil Rights Under Law, where she worked on a variety of civil rights litigation and advocacy including but not limited to voting rights and employment. While in law school, she worked as a research assistant to law professors Cheryl Harris and Kimberle Crenshaw, where she performed legal research and writing on a variety of civil rights matters and helped edit and draft an amicus brief for the U.S. Supreme Court. 
Annabelle received her J.D. from UCLA School of Law in 2014, where she served as a Co-Editor-in-Chief of the UCLA Women's Law Journal. She graduated from the University of Michigan in 2011, Phi Beta Kappa, with a B.A. in Political Science. 
Annabelle is admitted to practice as an attorney in Illinois. She is a member of the bar of the U.S. Supreme Court, and the bars of the U.S. Court of Appeals for the Sixth, Seventh, and Eighth Circuits, as well as the bars of the Northern District of Illinois and Western District of Michigan.