Abreya Higgins
Abreya Higgins works directly with all four of CLC's litigation teams. Her contributions include editing and formatting legal briefs, filing documents with federal and state courts, case records management, voting rights data projects, and much more.
Image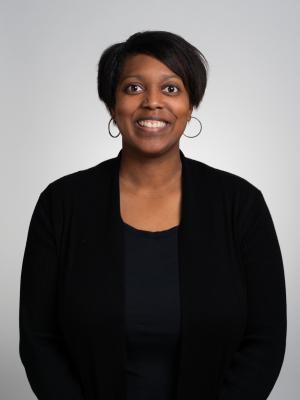 Prior to joining CLC, Abreya lived in her home state of Iowa and served in many sectors before finding her niche as a paralegal. From 2010 to 2013, she worked in social services as a homeless prevention case manager, helping low-income Iowans stay in their homes after the great recession. From 2013 to 2016, she worked in the private sector with various types of insurance. In 2016, she found her way back to the public sector working as Senate clerk. In this role, Abreya worked directly in the Senate chamber assisting with filing bills, speaking with constituents, scheduling committee meetings, drafting of the weekly newsletter and special projects as needed.  
Abreya most recently completed a certificate course in paralegal studies through George Mason University in 2020. She is also a graduate of Arkansas State University (MPA, 2016) and Iowa State University (B.S., 2010). Abreya joined CLC in 2019.