Digital Ad Disclosure
Image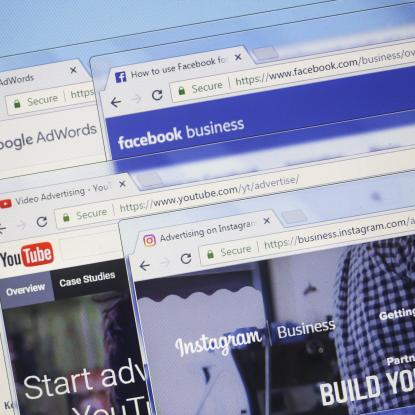 Transparency is a fundamental feature of a healthy democracy: voters have a right to know who is trying to influence their vote.
Disclosure requirements have long been considered central to the free and transparent functioning of our democracy.  
But our democracy is modernizing, and our disclosure laws are not keeping up. Americans get most of their news and information online, and political groups have taken note of that: from the 2014 election cycle to 2018, digital political spending increased by an astonishing 2,400%. Meanwhile, federal law governing transparency requirements for political ads hasn't been updated since 2002.  
Our transparency laws are out of date and have become a critical vulnerability in our electoral system. This became painfully clear in 2016, when Russian operatives spread divisive political messages through online platforms. After a thorough investigation, the bipartisan Senate Intelligence Committee made an explicit recommendation: that Congress "examine legislative approaches to ensuring Americans know the source of online political advertisements." 
We need robust digital ad disclosure to modernize the laws that protect the integrity and transparency of our democracy.  
In the face of Congressional inaction on this critical issue, states have picked up the slack, and are passing effective digital ad disclosure policies.   
Strong policy regarding digital ad disclosure will do four key things: (1) update our current laws so that they explicitly apply to digital ads; (2) require digital ads to be made available for public view through mandatory public archives; (3) ensure that digital ads clearly identify their sponsors; and (4) expand what counts as a foreign national, to prevent foreigners from making expenditures to influence state or local ballot questions. 
Learn more about these policy best-practices: