Tracy King
Tracy Falon King joined CLC as a Communications Manager in 2020. She handles press relations and online content creation for CLC's campaign finance and ethics practice areas.
Image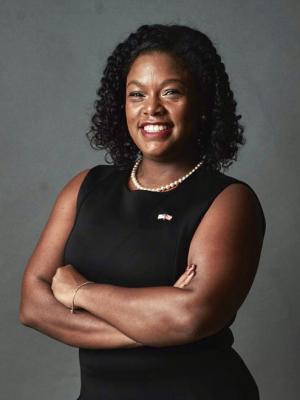 Tracy has over six years of experience in Public Relations and Government Affairs, most recently serving as Press Information Officer for Buffalo Sewer and Buffalo Water. In her role she was responsible for establishing the agency's media presence and implementing strategic communications plans for the City of Buffalo's Water Equity Task Force. 
Prior to joining Buffalo Sewer and Water, Tracy served as Communications Advisor and Assistant for the City of Buffalo Office of New Americans, where she helped address the integration and well-being of the city's growing refugee and immigrant population and developed policies that promote access to city services. 
Tracy has also worked as a dedicated campaign staffer for local, state, and national campaigns, developing public relations campaign strategies and coordinating logistics for events as small as round tables to as large as rallies.  
Tracy earned her Bachelor of Arts degree in Journalism from Howard University in Washington, D.C. and her Master of Science degree in Public Relations Management from SUNY Buffalo State College in Buffalo, NY. 
Reporters can address media requests to Tracy: [email protected] or call Tracy at (716) 308-5707.