Hayden Johnson
Hayden received his J.D., magna cum laude, from Georgetown University Law Center and is a member of the District of Columbia bar.
Image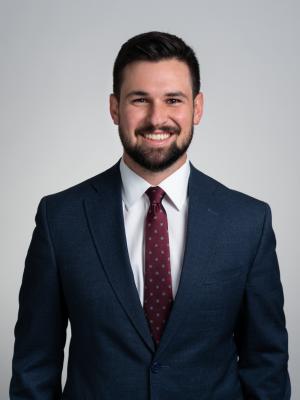 Before joining CLC, he clerked for the Honorable Jill N. Parrish on the U.S. District Court for the District of Utah. While at Georgetown Law, Hayden was a Supreme Court Institute practicum student and represented a client to obtain asylum status through the CALS immigration clinic. He also worked at the ACLU of the District of Columbia, Public Citizen Litigation Group, the DOJ Civil Rights Division's Voting Section, Commissioner Debo Adegbile on the U.S. Commission on Civil Rights, and the Honorable Wiley Y. Daniel on the U.S. District Court for the District of Colorado during law school. In addition, Hayden has published research on Section 2 of the Voting Rights Act in the Georgetown Law Journal (Dec. 2019) and the Law and Inequality Journal (forthcoming Jan. 2021).
Hayden is a proud Coloradan and he received his B.A., cum laude, in Socio-Legal Studies and History from the University of Denver, where he served as the Chancellor's Research Fellow and student body president.