Georgia Lyon
As CLC's communications assistant, Georgia writes and edits content for the website.
Image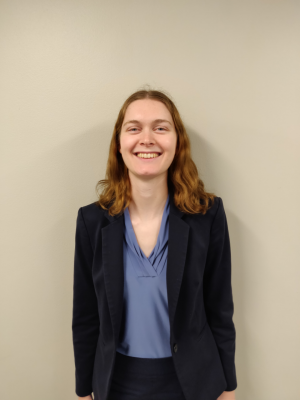 Georgia Lyon graduated cum laude with a B.A. in Politics from Whitman College in Walla Walla, WA and moved to D.C. in August of 2019 to work as a communications intern for Senator Patty Murray (D-WA) on the United States Senate Committee on Health, Education, Labor, and Pensions. Georgia's passion for communications comes from her personal experience of writing and publishing a children's book about her autism at the age of 16 under the pen name of Florida Frenz called How to be Human: Diary of an Autistic Girl. This experience taught her that she has a passion for using her writing to reach out to different audiences and get people engaged with issues that matter. Georgia Lyon is very excited to bring this passion to Campaign Legal Center's efforts to fight for free and fair elections in 2020!
When Georgia is not at work, she can most commonly be found jamming out to classic rock, enjoying after lunch siestas, burying herself in a good book, and using the knowledge and skills gained through training for a first degree black belt in Tae Kwon Do to throw high and mighty kicks on the lawn outside the United States Capitol.