Charquia Wright
Charquia Wright joined CLC in September 2017. Charquia's work at CLC focuses primarily on voting rights.
Image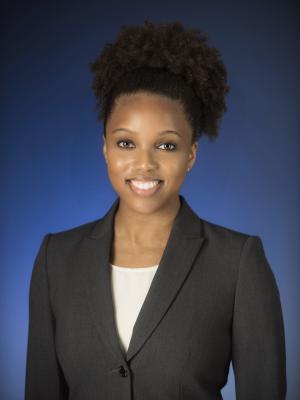 Prior to joining CLC, Charquia worked on prison litigation and police brutality issues at Conectas Human Rights in Brazil, where she helped draft amicus briefs to the Brazilian Supreme Court. While in law school, she interned at the United States District Court for the District of Columbia and the Antitrust Division of the United States Department of Justice. She also served as Senior Executive Editor of the Georgetown Immigration Law Journal.
During her final year of law school, she was a student attorney at the Institute of Public Representation: Civil Rights clinic at Georgetown University Law Center where she helped draft an amicus brief to the  United States Seventh Circuit Court of Appeals, and an amicus brief to the United States Supreme Court. She also helped draft a successful reply to a motion to dismiss in the United States Fourth Circuit Court of Appeals.
Charquia received her J.D. from Georgetown University Law Center in 2017. She graduated from Princeton University in 2014 with a B.S.E. in Operations Research and Financial Engineering. 
*Licensed to practice in Virginia only; supervision by Danielle Lang a member of the D.C. bar.