Bee Walsh
Bee Walsh joined CLC as the HR Generalist in August 2020.
Image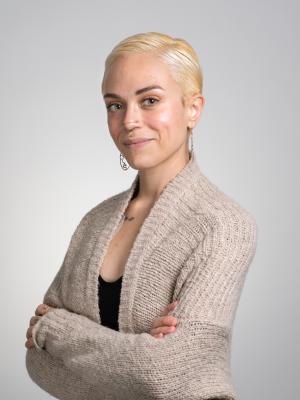 Bee has a Bachelors in International Studies: Peace and Conflict Resolution, as well as a Bachelors in English Language and Literature: Creative Writing from SUNY Buffalo. Currently, they are a graduate student in a Masters of Applied Economics at Buffalo State focusing on Heterodox Economics. They published a YA novel-in-verse in October 2019 focusing on eating disorder recovery and have been active in local, national, and international organizing for economic, gender-based, and health justice for the last 15 years. Professionally, they have worked in the Human Resource and Operations space for the last decade.
They are originally from the Bronx, NYC, and are now based in Buffalo, NY. Currently, their work focuses on empathetic community building and the Solidarity Economy, specifically in cooperative economics. They helped to form a Mutual Aid Network in response to COVID-19, and volunteer with a few other local chapters of national organizations.
When they're not fighting to win a better world, they can be found on their on their single speed bike, cooking vegan meals using produce from local urban farms, reading piles and piles of books, and spending as much time in the woods as possible.