Trevor Potter
Trevor Potter is the founder and President of CLC. He is a former Republican Chairman of the Federal Election Commission. He is one of the country's most prominent and experienced campaign and election lawyers, and served as general counsel to John McCain's 2008 and 2000 presidential campaigns.
Image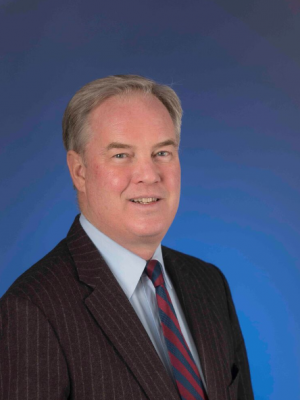 He is also a Senior Adviser to the reform group Issue One, as well as head of the political law practice at the Washington firm of Caplin & Drysdale. To many, he is perhaps best known for his appearances on The Colbert Report as the lawyer for Stephen Colbert's super PAC, Americans for a Better Tomorrow, Tomorrow, during the 2012 election.
Potter has been described by the American Bar Association Journal as "hands-down one of the top lawyers in the country on the delicate intersection of politics, law and money."  A Republican, he was appointed to the FEC in 1991 by President George H.W. Bush, and then served as general counsel to John McCain's 2008 and 2000 presidential campaigns. He was a member of the legal team that successfully defended the McCain-Feingold reform law in the Supreme Court, prior to the Citizens United decision.
A nonresident Senior Fellow in Governance Studies at the Brookings Institution, Potter is the author of several books and manuals on lobbying regulation and disclosure, campaign finance and federal election law. He has testified before Congress on federal election proposals and campaign finance regulation, and has taught campaign finance law at the University of Virginia School of Law and Oxford University. He is a graduate of Harvard College and the University of Virginia School of Law. He has served as Chair of several American Bar Association election law and lobbying regulation committees and task forces, and is currently a member of the ABA's Standing Committee on Election Law as well as the American Law Institute.
Trevor's Notable Appearances, Publications, and Speeches
July 4th Oration at the Chautauqua Institution
In 2016, Potter delivered the July 4th oration at the Chautauqua Institution. His talk was entitled, A Republic, If You Can Keep It (a reference to Benjamin Franklin's famous statement about the form of government the Constitutional Convention had created.
Click here for a transcript of the speech.  
Colbert, Potter & Super PACs
Potter played an important role in the 2012 election cycle: that of "personal lawyer" to comedian Stephen Colbert on Comedy Central's The Colbert Report.